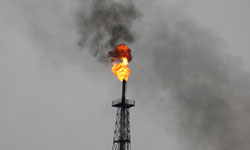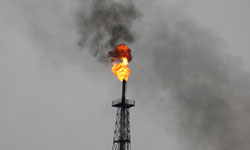 Tehran and Ashgabat started a new round of talks here in the Iranian capital on Saturday to discuss transit of Turkmen gas to Europe via Iran.
In a meeting here in Tehran on Saturday, the Iranian and Turkmen oil ministers discussed ways to use Iran's transit route for Turkmen gas deliveries to Europe.
The new round of talks between the two Caspian states started following earlier agreements on increasing the volume of Turkmen gas supplies to Iran and construction of a new pipeline between the two countries.
Based on earlier agreements, the two sides will be through with the construction phase of a new gas pipeline which connects Iran's Sarakhs region to Turkmenistan's Dauletabad gas field by this winter.
The construction of the new pipeline will increase Iran's gas imports from the Republic of Turkmen from the current 20 million cubic meters per day to 35 million cubic meters per day.