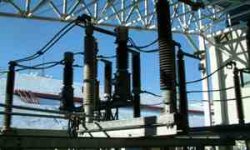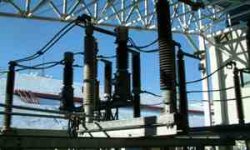 Iran's Energy Ministry announced that the UAE and German companies have made $1bln of investments in Iran to cooperate with the country in building new power plants.
"Germany has invested $445 million in construction of the Pareh-Sar combined cycle power plant in northern Iran, while the UAE has invested $720 million in construction of a gas power plant as well as a combined cycle power plant in Isfahan and Shiraz," a report released by Iran's Ministry of Energy said.
According to a recently released market study, Iran will account for 17.08% of Middle East and Africa regional power generation by 2014.
Gas was the dominant fuel in Iran in 2009, accounting for an estimated 56.8% of primary energy demand (PED), followed by oil at 40.8% and hydro with a 1.4% share of PED.
Iran's Minister of Economic Affairs and Finance, Shamseddin Hosseini, announced earlier in August that the country has attracted billions of dollars of foreign investment despite the current decline in the flow of capital and foreign investment throughout the world.
"Iran ranked the sixth in attracting foreign investment in spite of the fact that foreign investment witnessed a 35 percent growth decline in the world," Hosseini, who is also the Iranian government's economy spokesman, told reporters.
The minister announced that Iran attracted over $3bln of foreign investment in 2009 which showed an 87% increase compared with the same period in 2008.
Deputy Minister of Economic Affairs and Finance Behrouz Alishiri said in July that according to the International Monetary Fund, foreign investment in Iran has risen from $900 million in 2007 to $3 billion in 2009.