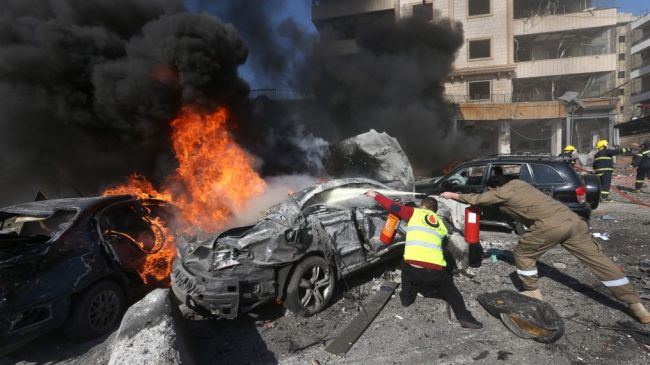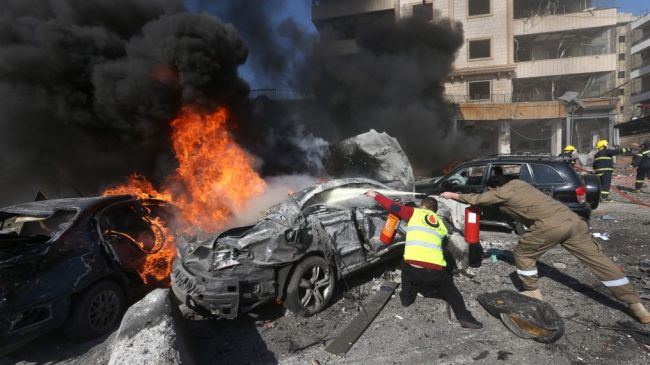 The Iranian and British ambassadors to Beirut have stressed satiability and security in Lebanon, urging the need to resolve woes in the Middle East through dialog.
In a meeting on Thursday, Iran's Ghazanfar Roknabadi and the UK's Tom Fletcher discussed the developments in the Middle East, including in Syria and Lebanon.
The British diplomat offered his condolences to Iran over the recent terrorist attack targeting the Iranian cultural center in the Lebanese capital of Beirut.
Fletcher said the terrorist activities of Takfiris poses "a threat to all."
The Lebanese capital has been repeatedly hit by terrorist attacks in recent months. Attacks have also been carried out against Iranian diplomatic sites.
At least five people were killed and several others injured in bomb attacks near the Iranian cultural center in south of Beirut on February 19.
Last November, twin bomb attacks outside the Iranian Embassy in the Lebanese capital also killed 25 people and injured more than 150. Iran's Cultural Attaché in Beirut Hojjatoleslam Ebrahim Ansari was among the dead.
The al-Qaeda-linked Abdullah Azzam Brigades claimed responsibility for the bombings targeting the Iranian sites.
The group's Saudi leader Majid al-Majid was arrested in early January and was pronounced dead days later in a Lebanese hospital.
Roknabadi, for his part, pointed to the ongoing turmoil in Syria and said an end to the weapons supply and financial aid to the foreign-sponsored militants operating inside Syria is the key to solving the crisis in the Arab country.
Syria has been gripped by deadly crisis since 2011. Over 130,000 people have reportedly been killed and millions displaced due to the conflict.