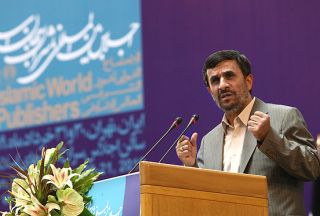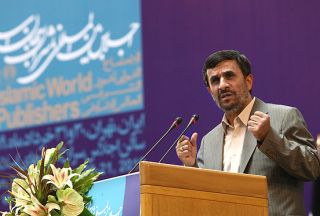 Iranian President Mahmoud Ahmadinejad has criticized the UN Security Council's double standards, saying the body's structure is "inhumane".
He said the right to veto, which is held by a handful of the council's members, meant these countries "ruled the whole of humankind."
President Ahmadinejad was speaking on Sunday at the conference of Islamic World Publishers in the Iranian capital of Tehran.
Britain, China, France, Russia and the United States are the five veto-wielding members of the 15-member Security Council.
Earlier in June, the Security Council approved a fourth round of sanctions against Iran over its nuclear program.
Turkey and Brazil, which back a peaceful solution to the standoff over Iran's nuclear program, voted against the resolution while Lebanon abstained from vote.
President Ahmadinejad further criticized the Security Council's inaction over Israel's deadly attack on the Gaza-bound Freedom Flotilla last month which left 20 people dead.
"The Security Council showed no reaction to the brutal Zionist attack on the Freedom Flotilla, but if countries such as Iran and Turkey make an independent move, the Security Council will react," he said.
International organizations have failed to take practical measures against the Israeli attack and Tel Aviv continues to defy worldwide calls for an international probe into the incident.
The aid convoy was carrying humanitarian aid to Gaza in a bid to break Israel's crippling siege on the coastal strip.
Israel has threatened to halt any vessels attempting to break the Gaza blockade.