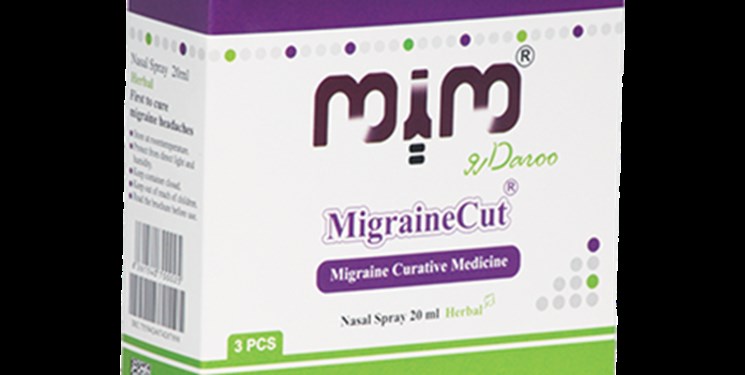 Iran on Tuesday unveiled 3 new home-made products with medical applications manufactured by the country's researchers at Pardis Technology Park.
The first product is Migraine Cut nasal spray produced by Meem Daroo company with completely herbal ingredients that can treat up to 81% of migraine headaches during a treatment period of 4 to 6 months.
Also, Amin Fanavari Farpayesh company has produced monitoring labels for environmentally sensitive products (including temperature), which is used for the integrated and purposeful management of the supply chain. The product meets broad needs in storage and transportation of food and medicine.
The third unveiled product was an injector cartridge or lens brokerage device designed and produced by Isan Teb company. The product's manufacturing technology is owned by just 6 world countries and it has been produced in Iran for the first time. The company has also developed an iris opener used in cataract surgery, which has a lower price than foreign rivals.
Iranian Deputy Science, Research and Technology Minister Gholam Hossein Rahimi Sherbaf said last month that the country stands atop the regional states in scientific progress and development.
"Iran has ascended from the 5th rank to 1st in scientific progress in the region and from 58th to 16th in nanotechnology and from 52nd to 17th in biochemistry and bimolecular sciences in the world," Rahimi Sherbaf said.
He also said that over 30,000 foreign students are studying at Iranian universities in MSC and MA courses, most of them from neighboring states.
"We rank first among the regional states in the development of science and technology as a pioneering country," Rahimi Sherbaf said.