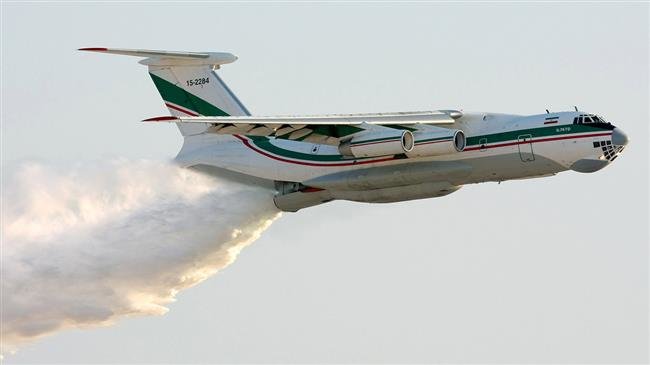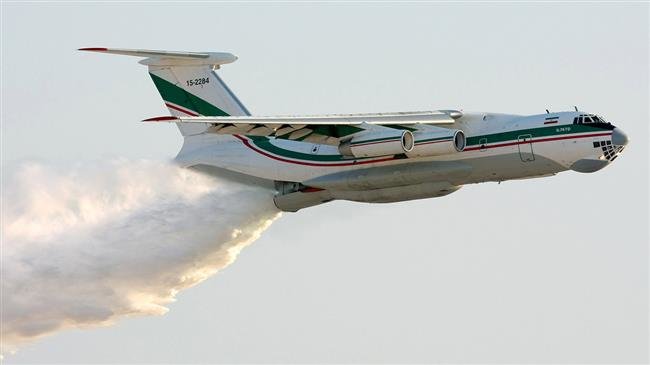 Iran has unveiled a high pressure fire suppression system that can be carried by various aircraft to enable proportionate response in case of large-scale blazes.
The technology enables release of as much as 18 tonnes of water every five seconds from the aircraft it has been equipped with.
It was inaugurated in the presence of Defense Minister Brigadier General Amir Hatami in the central Iranian province of Isfahan on Saturday.
Speaking on the sidelines of the ceremony, General Hatami said the aerial firefighting technology was solely possessed by the Islamic Republic.
The high pressure used for releasing water with the technology would not interfere with the quality of the operation of the firefighting aircraft, he said.
"The technology can be installed on various types of aircraft, including heavy ones," Hatami said, noting, "Having such well-equipped aircraft at our disposal enables us to preserve the country's entire geographical and environmental expanse through deployment in crisis-hit areas."
The country has been working hard and fast to enhance its firefighting devices and technology specifically considering that there has been a rise in forest blazes during hot seasons.
Iran's northern jungles are especially prone to fire outbreaks given their popularity among tourists. Around 150 hectares of northern jungle areas burned in a springtime fire this year – what was described as unprecedented over the past decade.
The country's western areas are also susceptible to blazes, though to a lesser extent. The jungles in Zagros Mountains suffered heavily during sweeping fires last year.