Iran
Middle East
Science
Iran unveils biotech treatment for fatal neurological disease
An Iranian-made treatment for amyotrophic lateral sclerosis (ALS), a fatal neurological disorder which has gripped many people around the world over the past decades, has been unveiled in a ceremony in Tehran.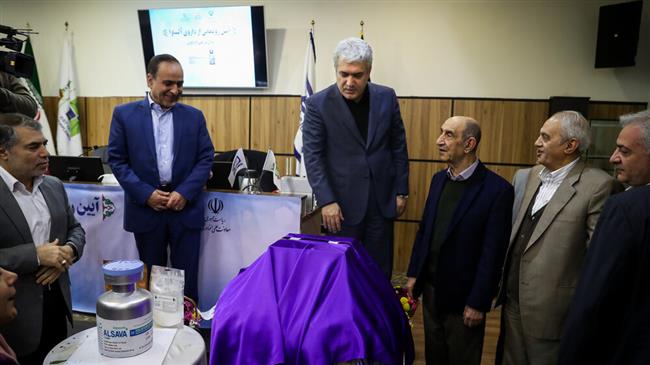 Iranian local media said on Sunday that ALSAVA, a locally branded drug which is known chemically as edaravone, was unveiled earlier in the day in a ceremony attended by top government officials for science and technology.
The reports said the injection vial, which has been developed and produced by two Iranian pharmaceutical companies, would greatly help slow the progression of ALS.
They said around 2,000 Iranian patients suffering from ALS and many more in other countries would benefit from the production of the drug in Iran.
ALS patients in Iran had to rely on edaravone imported from Japan to cure the complication before the development of ALSAVA, said a report by the IRNA agency, adding that the drug would reduce treatment costs for those patients by nearly 10 times.
It takes usually three to five years for ALS, still a relatively rare progressive condition whose cause is largely unknown, to fully halt the brain's ability to start and control movement in voluntary muscles.
Foreign dumping stifling Iran's pharmacy sector: Deputy presidentIranian deputy president says companies are dumping stocks to prevent Iran from producing medicines.
Several drugs have been patented and approved in the US and other countries over the past years, including one by Japan's Mitsubishi Tanabe Pharma Corp, to help partly reduce the rate of functional decline in patients.
Iranian biotech companies Zist Darou and Zist Takhmir, which own the rights for ALSAVA, have started marketing of the product since November when they gained required approvals from Iran's Food and Drug Organization (IRIFDO)