Iran
Iran Unveils First Advanced Aerial Firefighting System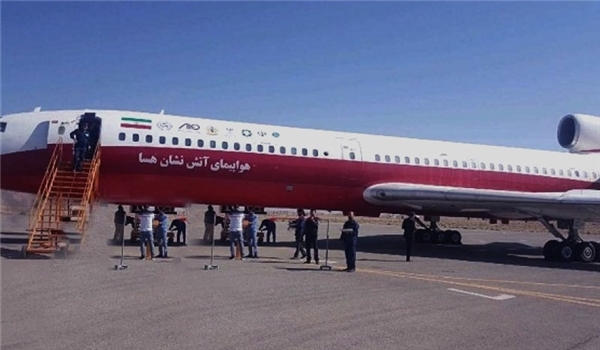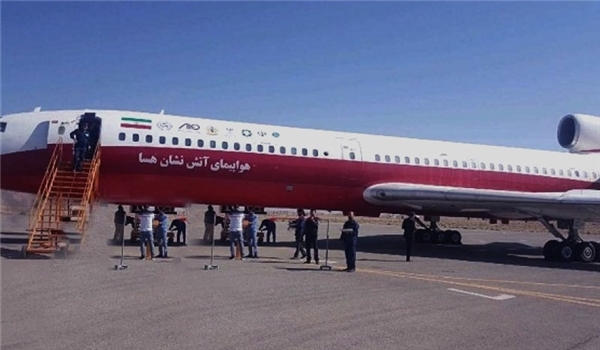 The Iranian defense ministry unveiled the country's first home-made advanced heavy aerial firefighting system mounted on jet planes to extinguish wildfire.
The new system was unveiled in a ceremony in the Central city of Isfahan on Saturday with participation of Defense Minister Brigadier General Amir Hatami.
Addressing the ceremony, General Hatami said that the technology and capability to design and build the system was under the monopoly of a number of countries, but Iranian experts in the defense industry managed to join such states by manufacturing an advanced model of such aerial firefighting systems.
Swiftness in action to extinguish extensive fire, high record of wildfire in Iran's forests and impassability of the country's grasslands and jungles are stated among the reasons why the system has been designed and manufactured.
"Iran has for the first time been able to design and prepare an advanced system, mounted on a firefighting jet plane, which pours 18 tons of water in just 5 seconds on the wildfire area," General Hatami said.
Aerial firefighting is the use of aircraft and other aerial resources to combat wildfires. The types of aircraft used include fixed-wing aircraft and helicopters. Smokejumpers and rappellers are also classified as aerial firefighters, delivered to the fire by parachute from a variety of fixed-wing aircraft, or rappelling from helicopters.
Chemicals used to fight fires may include water, water enhancers such as foams and gels, and specially formulated fire retardants such as Phos-Chek.