Iran
Iran unveils indigenous cruise missiles, drones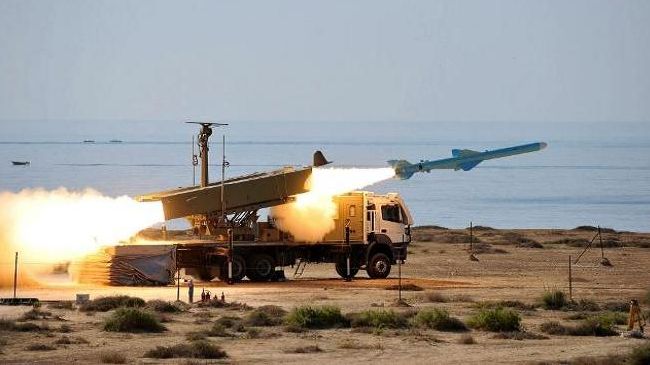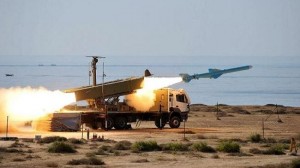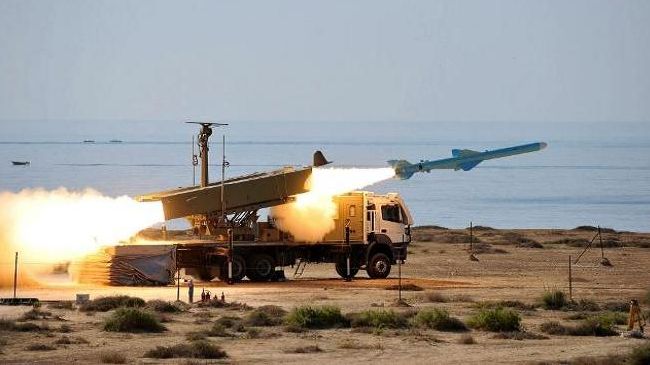 Iran has unveiled indigenous cruise missiles and unmanned aerial vehicles as the country continues to break new ground in its defense industry.
Iranian President Hassan Rouhani unveiled two marine cruise missiles, Ghadir and Nasr-e Basir, as well as two unmanned aerial vehicles, Karrar-4 and Mohajer-4, during a ceremony in Tehran on Sunday.
The ceremony was also attended by Iranian Defense Minister Brigadier General Hossein Dehqan.
Ghadir is a new generation of Iranian cruise missiles with a range of 300 kilometers featuring great precision and high destructive power.
The marine cruise missile, which can be launched from both the coast and vessels, can also be mounted on the previous generations of missile systems, providing the Iranian armed forces with higher operational capabilities.
The other marine cruise missile, Nasr-e Basir, has high-operational capabilities with its silent and smart features.
Karrar-4 is the new generation of Iranian drones designed and manufactured by the Aviation Industries Organization.
The Iranian drone can trace intruding aircraft and is equipped with various air defense capabilities for operation at high altitudes.
The other showcased UAV, Mohajer, is a photogrammetric drone capable of carrying out aerial mapping for military and civilian purposes.
Iran has so far designed and manufactured a variety of indigenous missiles, including Sayyad-2, Khalij-e-Fars (Persian Gulf), Mehrab (Altar), Ra'd (Thunder), Qader (Mighty), Nour (Light) and Zafar (Triumph).
Iran unveiled its first domestically manufactured long-range combat drone, the Karrar (Striker), on August 23, 2010. Since then the country has manufactured a variety of other high-tech surveillance and combat unmanned aerial vehicles.
The Islamic Republic has repeatedly assured other countries that its military might poses no threat to other countries since its defense doctrine is based entirely on deterrence.