Iran
Middle East
Iran unveils Mine Resistant Ambush Protected military vehicle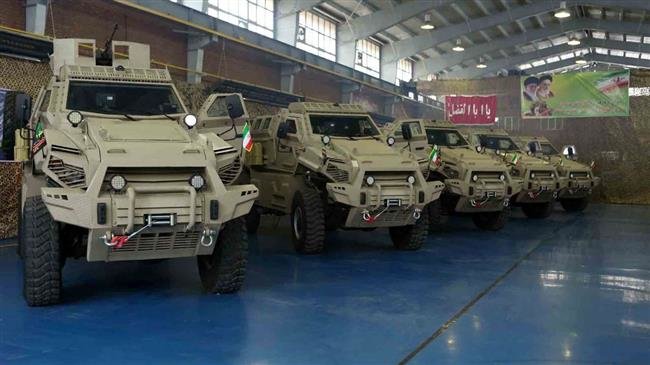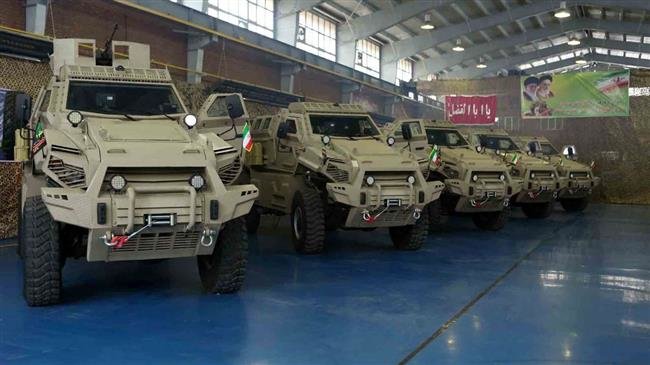 Iran has unveiled a Mine Resistant Ambush Protected (MRAP) military vehicle designed and manufactured by Iranian defense experts.
The new vehicle, named Toufan (Storm), was unveiled on Tuesday during a ceremony attended by Iran's Defense Minister Brigadier General Amir Hatami and delivered to the Islamic Revolution Guards Corps (IRGC) Ground Force.
"The Defense Ministry's strategy is to update defense equipment used by the Armed Forces through domestic capacities and non-reliance on other countries," Hatami said.
He added that the Iranian Armed Forces currently have a high deterrent power and a full defensive preparedness.
He elaborated on the features of the new MRAP and said it has been manufactured based on the Armed Forces' needs for a vehicle with the capability of moving with a high speed on steep slopes and breaking through barriers.
The Iranian defense chief added that Toufan is a 4×4 vehicle with the capability to withstand mine explosions and booby-traps and blasts that result from the explosion of several kilograms of TNT. He said the MRAP also has layers of protection against different steel-core bullets.
He added that the vehicle can move through water channels with 1.5 meters in depth and vertical obstacles as high as 50 centimeters.
Hatami said Toufan can carry 10 personnel and move at the speed of 50 kilometers with flat tires. It can travel at the maximum speed of 100km/h.
The vehicle can also be equipped with semi-heavy weapons, he added.
Over the past years, Iran has made major breakthroughs in its defense sector and attained self-sufficiency in producing military equipment and hardware despite sanctions and economic pressures on the country.
The Islamic Republic maintains that its military power poses no threat to other countries and is merely attentive to its military doctrine of deterrence.