Iran
Iran unveils new heavy military hardware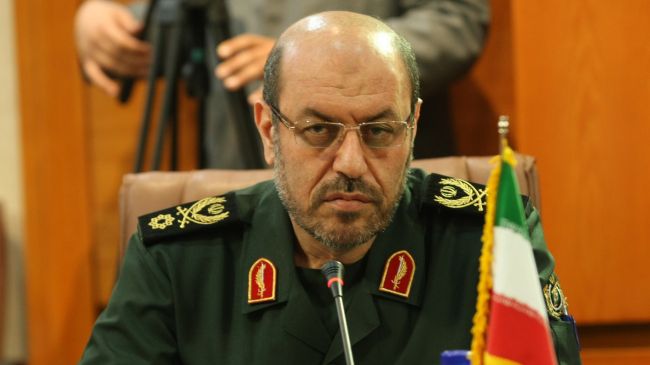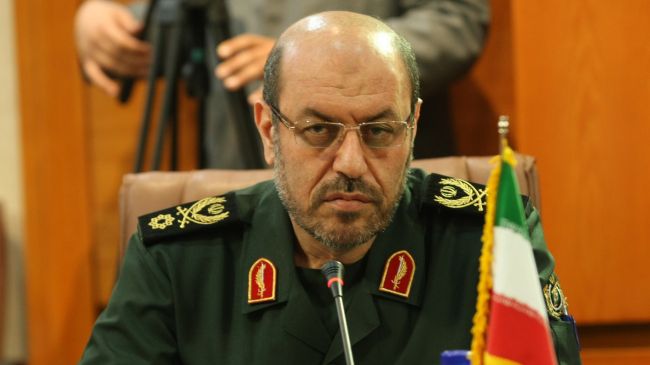 Iran has unveiled two new domestic military achievements, namely the Falaq (twilight) rocket system and Zafar(victory) tactical vehicle.
The military hardware was unveiled during a ceremony at Iran's Defense Industry Organization on Thursday.
"The Falaq rocket system is an efficient ground combat weapon which has an instrumental role in the provision of heavy fire," Iran's Defense Minister Brigadier General Hossein Dehqan said on the sidelines of the ceremony.
A high maneuvering capability, rapid deployment and firing, the ability to conduct shock operations and repositioning capability in hardly negotiable areas are the features of the system, Dehqan said.
The Iranian official also described the system's capability to destroy enemy targets within a radius of 10 kilometers as one of the unique features of Falaq.
Military units can use Falaq 1 and Falaq 2 rockets which enjoy heavy fire capability to target enemy posts, the Iranian defense minister said.
Elaborating on the capabilities of the first 8×8 tactical vehicle, Dehqan said, "This vehicle is capable of carrying various launchers, missiles, radars, rockets and command posts."
"This vehicle is equipped with a protection system used in modern warfare," he added.
By manufacturing such systems and vehicles, said the defense chief, Iran's needs for heavy military machinery will be met.
On September 23, the Islamic Republic unveiled its first home-made unmanned aerial vehicle (UAV) armed with air defense missiles, which is suitable for aerial combats.
Earlier in September, Iran also unveiled two domestically developed state-of-the-art radar systems dubbed Arash-2 and Kayhan, which can detect stealth aircraft and long-distance targets.
Iran has repeatedly said that its military might poses no threat to other countries, reiterating that its defense doctrine is based on deterrence.