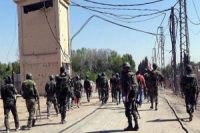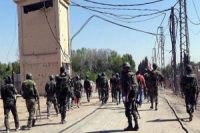 Iran's Foreign Ministry has released the details of the much-needed six-point plan drawn up in Tehran to resolve the ongoing crisis in Syria.
According to Press TV, the long-awaited plan, unveiled on Sunday, calls for an immediate end to all violent and armed acts under the UN supervision.
The plan read, "In this stage, the [Syrian] government and all armed opposition groups should immediately halt military operations particularly in residential areas, and in order to stabilize the situation and [help to] restore calm, they must cooperate with the UN [special] envoy [on Syria Lakhdar Brahimi] and the committee working under his supervision".
The plan has also called for sending humanitarian aid to Syrians following the end of all conflicts, lifting all economic sanctions imposed against the country, and facilitating the return of displaced Syrians to their homes.
Iran's plan urges talks between representatives of all Syrian groups regardless of their political and social tendencies and the Damascus government in order to form a national reconciliation committee.
The plan calls for the release of all Syrians arrested on political charges as well as the trial of anyone who has committed atrocities.
The Iran plan also seeks an end to the false reporting of Syria developments as well as the formation of a committee to assess the damages inflicted on the country's infrastructure, and determine its reconstruction priorities.