Iran
Technology
Iran Unveils Several Military, Technological Achievements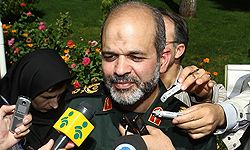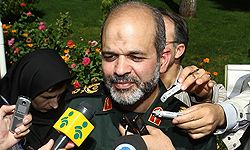 Iran on Monday unveiled 21 new home-made achievements and projects in defensive and technological fields.
The projects were unveiled on the occasion of the Ten-Day Dawn, celebrating the victor of the Islamic Revolution back in 1979.
Speaking to reporters on Monday, Iran's Defense Minister Brigadier General Ahmad Vahidi said that nine production lines have been inaugurated, which include those for advanced laser-guided systems of a cannon type, guiding systems of an anti-armor missile, a warning apparatus of a laser defense system meant to protect sensitive and important areas in the country, three advanced radars and a powerful microwave lamp.
He added that eight other products including thermal cameras, laser systems, air-defense, and electronic communications for submarines were delivered to Iran's Armed Forces.
Vahidi also noted that four research projects in the field of electronic warfare have been completed, which will enter the phase of industrial production in the near future.
The minister reiterated that the achievements would considerably increase Iran's defense powers.
Iran has also taken wide strides in designing and manufacturing different types of light, semi-heavy and heavy weapons, military tools and equipment. Tehran launched an arms development program during the 1980-88 Iraqi imposed war on Iran to compensate for a US weapons embargo. Since 1992, Iran has produced its own tanks, armored personnel carriers, missiles and fighter planes.
Yet, Iranian officials have always stressed that the country's military and arms programs serve defensive purposes and should not be perceived as a threat to any other country.