Iran
Iran urges 5+1 group to adopt new approach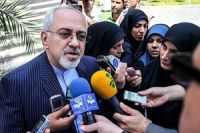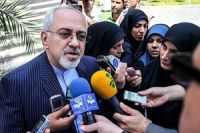 Iran Foreign Minister Mohammad Javad Zarif says the 5+1 group must enter negotiations with Tehran with a new approach which shows political will to resolve the nuclear issue.
According to Press TV, Zarif told reporters upon his arrival from his first official visit to Iraq on Monday "5+1 group's past policy was wrong and they achieved nothing. So, it is necessary that they change such a policy. Otherwise, the Islamic Republic of Iran will continue resistance like the past 10 years."
He urged Western countries to look at the events of the past 10 years, see their defeated objectives and then change their "lose-lose game" strategy.
The Iranian minister said the "illegal and unfair" sanctions would have no impact on the determination of the Iranian government and nation to pursue peaceful nuclear activities.
Zarif stated "These sanctions …show that there is no political will for constructive interaction with the Islamic Republic of Iran."
He added that Iran considers allaying the concerns of the international community necessary for its national security and stability as well as for having a successful and active international presence.