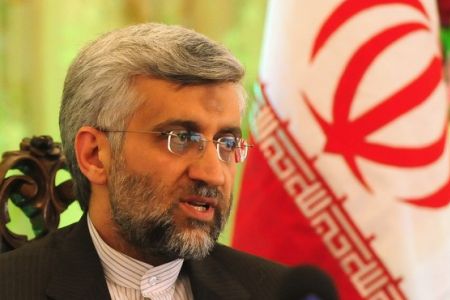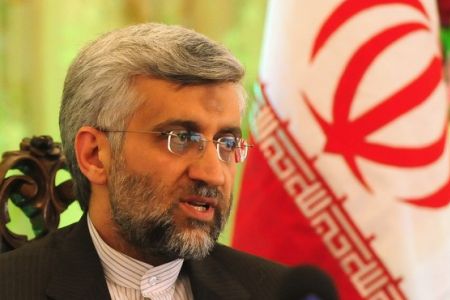 Head of Iran's Supreme National Security Council Saeed Jalili has called for new measures to lift the Israeli blockade on the Gaza Strip.
"There is need for a new move in defense of the innocent people of Gaza and to lift the siege of the strip," Jalili's office quoted him on Friday as saying.
Speaking with Qatar's visiting Prime Minister Sheikh Hamad bin Jassim bin Jaber Al Thani, Jalili urged Middle Eastern nations to "recognize regional capacities and consolidate them into regional cooperation."
The Iranian diplomat, however, noted that regional unity in the Middle East would face opposition from the enemies including Israel.
Iran's top nuclear negotiator said the country's experience in asserting its nuclear rights could be valuable for other nations in the region.
"Our steadfastness in our nuclear program is not only defending our own rights, but also that of all independent countries," he noted.
The Qatari prime minister for his part highlighted the significance of Iran's role in maintaining security in the Middle East region.
Sheikh Hamad, who also serves as Qatar's foreign minister, gave Doha's full support to the people of Gaza and called for more effective measures to rescue Gazans from their "disastrous" living conditions.