Ashura
Iran
Iraq
Middle East
Iran Urges Arbaeen Pilgrims to Delay Travel to Iraq over Unrest
Iran's Ministry of Foreign Affairs expressed regret about the recent unrest in Iraq, asking the Iranian Arbaeen pilgrims to postpone travelling to Iraq until the situation calms down.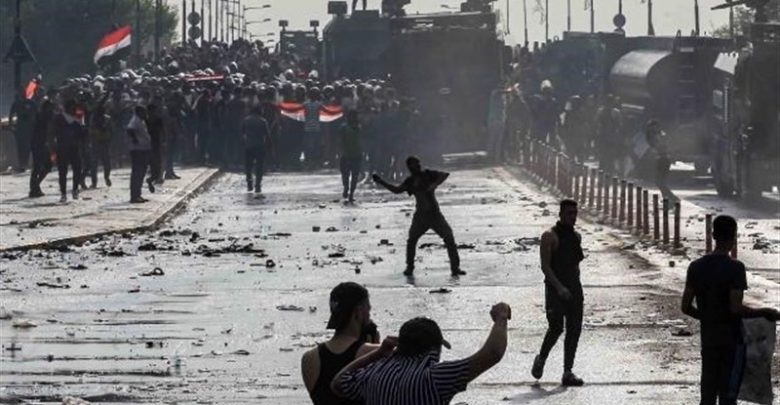 In a statement on Thursday, the Foreign Ministry of the Islamic Republic of Iran voiced regret over the sporadic unrest that has broken out in a number of Iraqi cities in recent days.
The Foreign Ministry also expressed confidence that the Iraqi government and nation will take action in cooperation with all groups, parties and characters, particularly the Shiite religious authorities and other religious and political leaders, in order to soothe the current unrest and will not allow the continuation of the activities which are to the detriment of the Iraqi nation and which allow the aliens to take advantage of the situation.
The Foreign Ministry further highlighted the significance of the magnificent Arbaeen congregation in commemoration of Imam Hussein (PBUH), and asked the Iranian travelers to postpone their trips to Iraq until the situation in the Arab country is alleviated, and also to heed the warnings from the political and security officials in charge of handling the Arbaeen event.
The death toll in three days of anti-government protests in Iraq has risen to 20 with hundreds more injured as the government has imposed curfew in several cities.