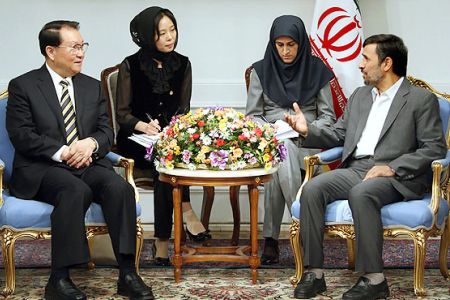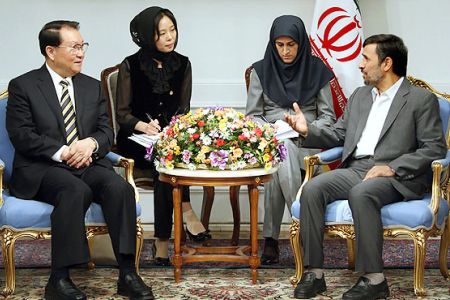 Iranian President Mahmoud Ahmadinejad has called for "convergent" Iranian-Chinese policies in the face of the "common enemy of imperialism."
In a Tuesday meeting with Li Changchun, a senior official of the Communist Party of China (CPC), Ahmadinejad said greater cooperation would "prevent the enemies from creating obstacles in the way of the development of the two countries."
"The imperialist system, which is the common enemy of Iran and China, is against the development of the two countries," the president's official website quoted him as saying.
"Our relations are an emphasis on Iran and China's convergent policies in the face of the enemies' extremism," he added.
Ahmadinejad said Iran and China could raise their trade volume to USD 100 billion within five years and invest up to USD 200 billion in joint projects.
China, a long-time energy partner of Iran, voted in June in favor of US-engineered UN sanctions resolution against the country over its nuclear program.
However, Beijing strongly condemned the US and the European Union's move to impose further unilateral sanctions against Iran, saying such measures would hamper negotiations to resolve the West's nuclear standoff with Iran.
Iran is the last leg of Li's four-nation tour which also took him to Estonia, Montenegro and Ireland.