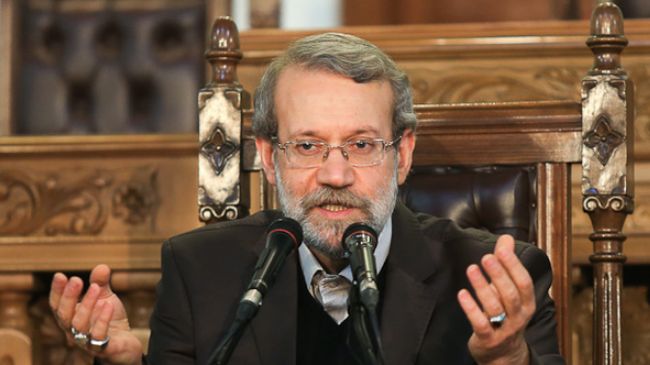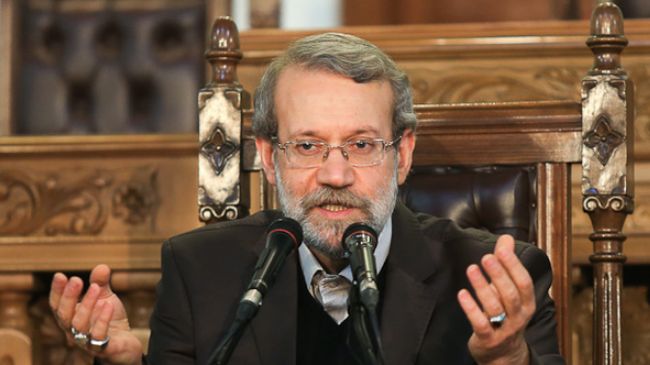 Iran Majlis Speaker Ali Larijani has reaffirmed Tehran's call for resolving the ongoing crisis in Syria through diplomacy, not military intervention.
In a Saturday press conference, Larijani said the talks between the Syrian government and the foreign-backed opposition in the Swiss city of Geneva have not been progressing well due to serious differences.
"From the beginning, the Islamic Republic believed in resolving the issue through a political approach, which some did not accept…," he said, stressing that concrete action needs to be taken to restore democracy in the country.
Larijani expressed hope that the grounds will be paved to press ahead with the Syrian peace talks in the future. He emphasized that any solution to the Syrian crisis must be based on the vote of the Syrian people.
The second round of the peace talks in Geneva ended on Friday. The Geneva talks aimed to contain the bloody crisis that has plagued Syria since March 2011.
UN-Arab League Special Envoy to Syria Lakhdar Brahimi said on Saturday that talks to resolve the Syrian crisis broke off without any result and no date has been yet set for another round.
The negotiations hit a deadlock due to sharp differences between the two sides with the opposition insisting on the formation of a transitional government and the resignation of President Bashar al-Assad before the deadly militancy in the country is addressed.
The previous round of the Geneva talks on Syria produced no tangible results in January, with each side blaming the other for the bloody violence in the country.