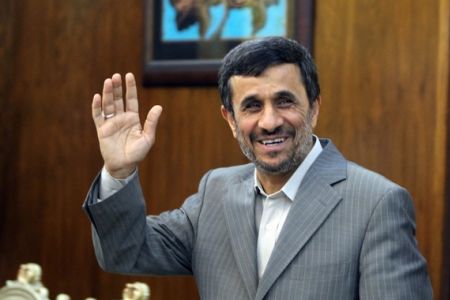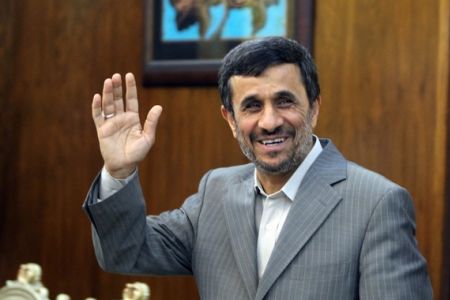 President Mahmoud Ahmadinejad stresses the importance of taking practical steps to promote relations with African countries in view of common interests with Iran.
"Iran and African countries have great potential which can be used to benefit their nations," said President Ahmadinejad in a meeting with Burkina Faso Foreign Minister Alain Be'douma Yoda in Tehran on Tuesday on the sidelines of a two-day Iran-Africa summit.
"Bolstering cooperation between Iran and African countries will be beneficial to the region and the world and will not be harmful to anyone," he added.
The Burkina Faso minister, for his part, said his country attaches special significance to Iran's role in regional and international developments and called for improving relations with Tehran.
In a meeting with Sudanese Foreign Minister Ali Ahmed Karti, the Iranian president denounced an "arrogant view by arrogant powers of the Sudanese government and nation" and said the Islamic Republic supports the rights of the Sudanese people in all international bodies.
"The hegemonic system is not interested in the existence of any powerful country in the world. So, it uses various means to counter independent and freedom-seeking nations," the Iranian president said.
Karti praised relations with the Islamic Republic and urged further promotion of cooperation in trade and economic fields.
He said Sudan supports Iran's right to use nuclear technology for peaceful applications and added that Tehran's resistance to the US and its allies is a matter of honor for Khartoum.
President Ahmadinejad told the Ivory Coast's parliament speaker that the two countries should draw up plans to promote bilateral and regional cooperation.
In a meeting with Somali Foreign Minister Yusuf Hassan Ibrahim, the Iranian president said arrogant powers do not support the establishment of peace and security in Somalia which enjoys a "very sensitive position geographically."
Urging all countries to help Somalia establish sustainable security, Ahmadinejad said, "No one benefits from insecurity. We hope extremism and insecurity will be eradicated through the resistance of governments and nations in the world."
The Somali minister said "historical ties and common culture" between the two countries would play a leading role in expanding relations.