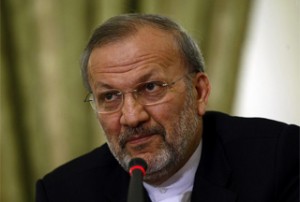 Iran says Europe can establish better ties with the Islamic Republic by revising past approaches and adopting an independent strategy.
"Europe can revise its past attitudes (toward Iran) and adopt foreign policy independent (of the United States) to witness different relations (with Tehran) in the coming four years," Foreign Minister Manouchehr Mottaki said.
Mottaki says fair and constructive talks with Europe are in the best interests of both sides.
The Iranian foreign minister added that chilly relations between Iran and Europe have only served to the disadvantage of Europe, because Iran cut back on its trade volume with the continent.
Europe's alignment with US foreign policy has no future for the European Union, "because Iran reduced its trade volume with Europe and made great progress in its peaceful nuclear industry," he said.