Saudi Arabia
Iran urges Israeli servant KSA to reverse cleric Sheikh Nimr al-Nimr's death ruling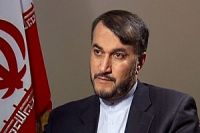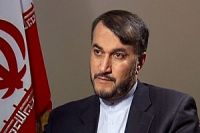 A senior Iranian official has called on Riyadh to overturn the death ruling handed down to prominent Saudi Shia cleric Sheikh Nimr al-Nimr and not fuel tensions in the Muslim world any further.
According to Press TV, Iranian Deputy Foreign Minister for Arab and African Affairs Hossein Amir-Abdollahian said, "Relevant Saudi [judicial] officials are expected to adopt a realistic approach and prevent the execution of the death sentence and keep tensions in the Muslim world from escalating."
He said the death ruling could raise Muslims' sentiments and trigger international outcry.
He underlined that such moves will, by no means, help restore peace and tranquility to the restive Middle East region.
The senior Saudi Shia cleric is accused of delivering anti-government speeches and defending political prisoners.Nimr was attacked and arrested in the Qatif region in July 2012. His arrest sparked widespread protests in Saudi Arabia, leaving several people dead.