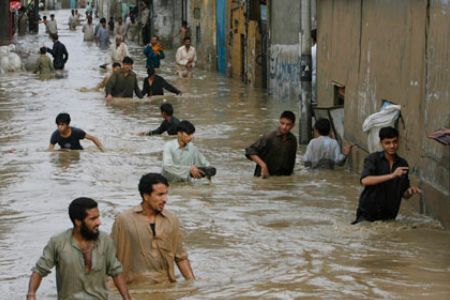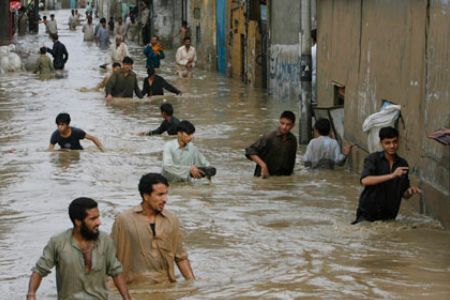 Iran has called on members of the Organization of the Islamic Conference (OIC) to send further global aid to flood-stricken Pakistan.
Iran's Vice President and Director of Iran's Department of the Environment Mohammad-Javad Mohammadizadeh urged OIC members to show their solidarity with the people of Pakistan and do more to help relieve the sufferings of Pakistanis hit by the country's worst floods, Iran's Foreign Ministry reported in a press release on Monday.
The Iranian official told OIC Secretary General Ekmeleddin Ihsanoglu that the Islamic Republic has on various occasions asked the bloc of Islamic nations to extend further aid to Pakistan in order to assist the flood victims in overcoming the woes of the weeks-long floods that killed at least 1,750 people and submerged an area the size of England.
Mohammadizadeh made the comments upon arriving in Tunisia for a conference on the environment with environment ministers of countries that are state members of the Islamic Educational, Scientific and Cultural Organization (ISESCO), a subsidiary of the OIC.
The OIC environment ministers are to examine a draft Islamic strategy on managing disaster risks and the implications of climate change in the Islamic world. They also intend to discuss another draft strategy on energy efficiency and promotion of clean and renewable energy in the Islamic world during the two-day summit that begins on October 5.