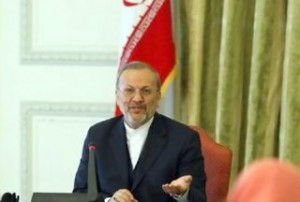 Following a week of violence that gripped Bishkek, Iranian Foreign Minister Manouchehr Mottaki urges the establishment of national unity in Kyrgyzstan.
"The Kyrgyz people will overcome difficulties through their vigilance," Mottaki said referring to the domestic developments in Kyrgyzstan.
Mottaki called on Kyrgyz political parties in to prepare the grounds for achieving national unity in line with the country's interests and stressed the importance of putting an end to bloody conflicts between various groups.
Clashes in Bishkek and other towns claimed the lives of 81 people and injured more than at 1,500 others.
The Iranian minister pointed to the friendly Tehran-Bishkek relations and said, "The Islamic Republic supports stability and security in Kyrgyzstan."
He expressed Iran's readiness to help Kyrgyzstan establish stability and tranquility.
Mottaki's comments come following the political upheaval in the strategic Central Asian state. The opposition, led by former Foreign Minister Roza Otunbayeva, has taken power and dissolved parliament.
On Saturday, the US stopped all troop flights to Afghanistan from its controversial air base in Kyrgyzstan, one day after the country's new leadership said it would shorten Pentagon's lease on the Manas military base near the capital.
However, following a phone conversation between US Secretary of State Hillary Clinton and Otunbayeva, Washington officials said the interim Kyrgyz leader has vowed to respect the security pacts signed between the two countries.
Pentagon officials say Manas is central to the war in Afghanistan as about 50,000 US-led troops passed through the base on average every month.