Syria
Iran urges neutrality in Syria humanitarian work in Syria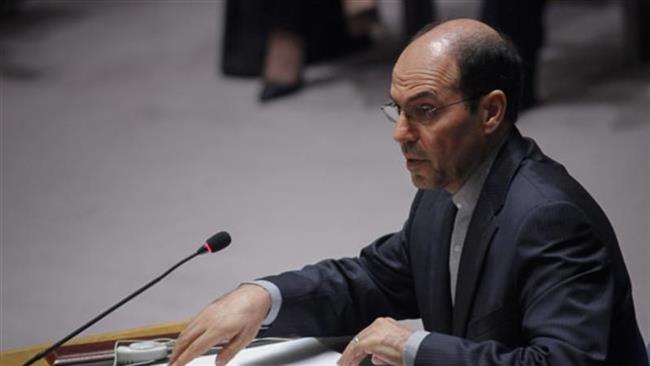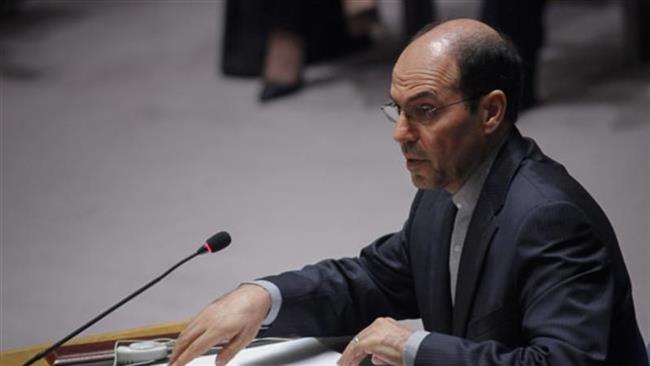 Iran's Ambassador to the United Nations Gholam Hossein Dehqani says a successful and efficient humanitarian operation in Syria needs the full observance of the principles of neutrality and non-politicization.
Addressing the UN General Assembly on the Humanitarian Situation in Syria, Dehqani added that respect for Syria's national sovereignty and coordination with the country's authorities are important in the dispatch of humanitarian aid to the war-stricken country.
"It is an established fact that a number of armed terrorist groups are currently in control of and active in parts of Syria and control large patches of territory and arteries. They have and continue to be a tremendous challenge for humanitarian operations in Syria," he said.
He warned that the control of "feckless and reckless groupings" over Syria's territory and arteries creates major threats and can lead to humanitarian crises.
"Terrorist groups, such as Daesh and [al-Qaeda-linked] al-Nusra Front,…have [wreaked] havoc in the country and constitute the major challenge that the international community needs to confront if it seeks to improve the humanitarian situation in Syria," the Iranian envoy said.
He added that the unilateral coercive measures imposed by certain countries have also affected the Syrian people's life and the country's economic situation.
Dehqani said Iran welcomes further cooperation between the Syrian government and the UN with the purpose of delivering humanitarian assistance to those affected by the crisis in all areas in Syria regardless of their distinction.
Out of 17 restive areas requested by the UN, the Syrian government has so far granted the approval to reach 16 regions where the humanitarian activities can be carried out, he noted.
The Iranian ambassador also expressed grave concern over the tragic humanitarian situation in the towns of al-Foua and Kefraya as a result of continued siege by opposition fighters.
The residents in al-Foua and Kefraya are suffering from blockades imposed by the militant groups for more than two years as well as the militants' repeated terrorist attacks that claim the lives of civilians, mostly children and women.
Dehqani once again reiterated the importance of a comprehensive political settlement to the Syrian crisis based on dialog among Syrians without any preconditions.
"This political approach should go hand in hand with counter-terrorism efforts. We emphasize an exclusively Syrian-led and Syrian-owned political transition in order to end hostilities and reestablish peace and tranquility," the Iranian envoy said.
Syria has been gripped by a foreign-backed militancy since March 2011. According to a February report by the Syrian Center for Policy Research, the conflict has claimed the lives of some 470,000 people, injured 1.9 million others, and displaced nearly half of the country's pre-war population of about 23 million within or beyond its borders.
Damascus accuses Saudi Arabia, Turkey and Qatar of funding and arming terrorist groups operating inside the country, including Daesh.