Iran
Iran Urges OIC to Move to Harness Insult to Islam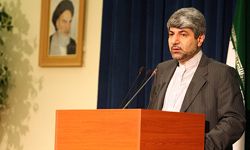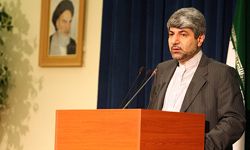 Iran condemned the insults leveled against the prophet of Islam in the US and European movies and magazines, and called on the Organization of Islamic Cooperation (OIC) to compile a convention to prevent such blasphemous acts.
Speaking to reporters in his weekly press conference in Tehran on Tuesday, Iranian Foreign Ministry Spokesman Ramin Mehman-Parast deplored certain western media for promoting and supporting sacrilegious acts against divine sanctities and the prophet of Islam.
"We want those who are behind this move to go on trial and be punished and we expect the OIC to take urgent action to compile a convention to prevent such acts and don't allow these publications to create a rift among divine religions," he underlined.
His remarks came after a number of western movies and cartoons were released in the western media in recent years which insulted the prophet of Islam and Muslims.
In September, French weekly Charlie Hebdo published cartoons of Prophet Mohammad (PBUH). The publication of the offensive cartoons came amid widespread outrage over a US-made film that insulted the prophet of Islam.
The anti-Islam movie drew condemnation from numerous countries, including Afghanistan, Egypt, Libya, Indonesia, Malaysia, Bangladesh, Iran, Yemen, Iraq, Pakistan, Somalia, Sudan, Morocco, Bahrain, Saudi Arabia, Kuwait, etc.
And unfortunately again, a French journal has recently announced its intention to release a number of sacrilegious cartoons against the prophet of Islam on Wednesday.