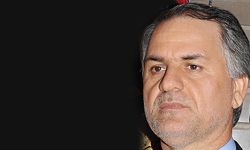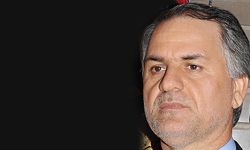 Iranian Ambassador to Oman Hossein Noushabadi in a meeting with Omani Prime Minister Sayyid Fahd bin Mahmoud al-Said called on Masqat to play a more effective role in the settlement of the Syrian crisis.
During the meeting in Masqat on Sunday, Noushabadi underlined the two countries' important role in regional developments, specially in Syria, and said, "On one hand, the Syrian nation is the victim of the expansionism of certain internal and foreign streams, and on the other hand, certain countries which claim to be advocates of human rights and democracy are after military intervention in the country."
He described talks between the Syrian government and the opposition groups, proposed by Iran, as the only solution to solve the crisis in the Arab country, and called on the Omani government to play a more effective role in the settlement of the Syrian crisis.
Earlier this month, Iranian Foreign Minister Salehi announced Tehran's readiness to hold meetings with the Syrian dissidents in a move to facilitate talks between the opposing parties in the Muslim country.
"The Islamic Republic of Iran is ready to have meetings with Syrian dissidents to invite them to Iran in a bid to prepare and facilitate the ground for talks between the Syrian dissidents and government," Salehi told reporters at the time.
Stressing the importance of finding a Syrian solution to the crisis in the Arab country, he said no foreign prescription and government should be imposed on the Syrians.
Syria has been experiencing unrest since March 2011 with organized attacks by well-armed gangs against Syrian police forces and border guards being reported across the country.
Hundreds of people, including members of the security forces, have been killed by the gangs who are clearly armed, financed and taking logistically support from Washington, Tel Aviv, Ankara, London, Berlin, Paris and certain Arab regimes.

The government blames outlaws, saboteurs, and armed terrorist groups for the deaths, stressing that the unrest is being orchestrated from abroad.
In October 2011, calm was eventually restored in the Arab state after President Assad started a reform initiative in the country, but Israel, the US and its Arab allies are seeking hard to bring the country into chaos through any possible means. Tel Aviv, Washington and some Arab capitals have been staging various plots in the hope of increasing unrests in Syria.