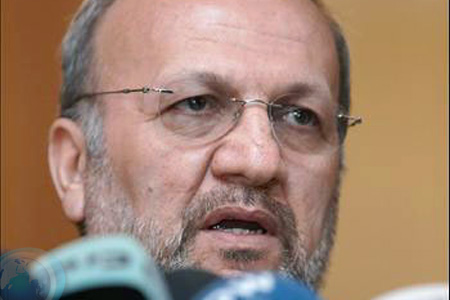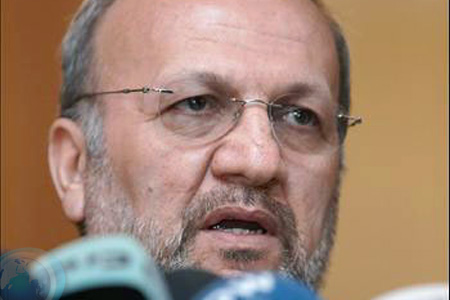 Iranian Foreign Minister Manouchehr Mottaki has called on the P5+1 to adopt a constructive approach toward the upcoming multifaceted talks with Tehran.
"Iran has had a different experience of talks with the P5+1 because instead of constructive approaches they sought confrontation [in talks with Iran]. This group should change its attitude and policy for negotiations," Mehr News Agency quoted Mottaki as telling reporters on Tuesday.
The Iranian minister said Iran is "serious" in talks and added that "we are committed to the nature of the talks and its better for the P5+1 to adopt a constructive approach" in these negotiations with Tehran.
Mottaki said Tehran has already proposed a date for the talks, adding, however, that the two sides can negotiate the date.
He said Tehran has agreed to hold the talks in neighboring Turkey and hoped that negotiations would resume soon after the two sides agreed on the agenda of talks, IRNA reported.
In response to EU foreign policy chief Catherine Ashton's call for the resumption of comprehensive talks, Iran's Supreme National Security Council said in a recent letter that it welcomed P5+1 willingness to resume the multifaceted talks.
Iran's Deputy Ambassador to the UN Eshaq Ale-Habib said that Iran has announced its readiness for talks and it was now time for the other party to show sincerity in talks.
"Iran, in a letter, has announced its readiness to resume talks [with the P5+1] based on the contents of [Secretary of Iran's Supreme National Security Council] Mr. Saeed Jalili's letter to Ms. Catherine Ashton," Ale-Habib told the UN General Assembly meeting, IRIB reported on Tuesday.
"Now it's time for the other party to demonstrate their true intention and good will for serious and successful talks," he added.