Iran urges Pakistan action over kidnapped guards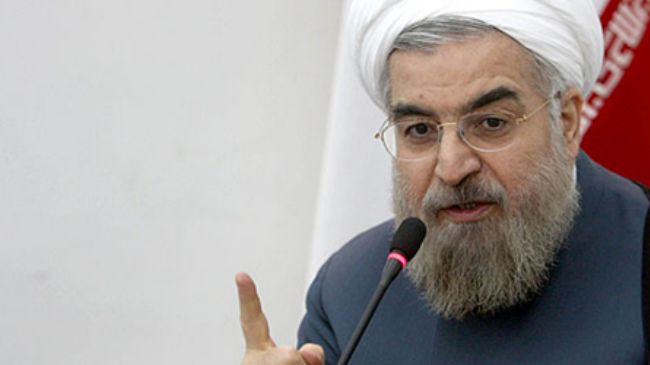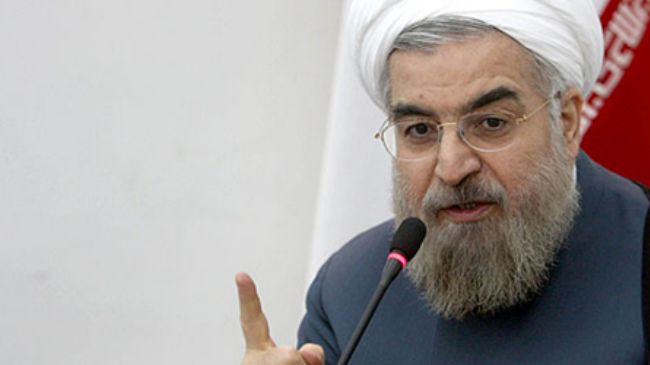 Iran has called on Pakistan to take serious and swift action for the release of Iranian border guards held hostage by the Pakistan-based terrorist group, Jaish-ul-Adl.
"Definitely, these terrorists are seeking to damage relations between two Muslim and neighboring countries in the region and we hope for urgent and practical action by the Pakistani government to that effect and we are waiting to hear good news in this regard," Iranian President Hassan Rouhani said in a phone conversation with Pakistani Prime Minister Nawaz Sharif on Wednesday.
Last Sunday, Jaish-ul-Adl, which abducted five Iranian border guards in February and took them to Pakistan, announced that it has killed one of the hostages.
Rouhani said such incidents will have negative impact on the Iranian nation's view of the Pakistani government.
"We want the two countries and governments to have extensive cooperation in fighting terrorism in the region and in this regard, we are ready for cooperation at any level with the Pakistani government to secure the two countries' borders," the Iranian president stated.
For his part, Sharif reassured Rouhani that Islamabad will take all necessary measures to secure the release of the Iranian hostages.
The Pakistani prime minister also pledged not to let terrorists use Pakistan's soil for anti-Iran actions.
It is not the first time Jaish-ul-Adl has carried out attacks against Iranian security forces.
On October 25, 2013, the terrorist group killed 14 Iranian border guards and wounded six others in the border region near the city of Saravan in Sistan and Baluchestan Province.