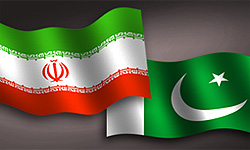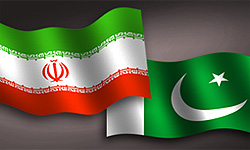 Iranian Interior Minister Mostafa Mohammad Najjar in a meeting with Pakistani Prime Minister Yusuf Reza Gilani on Saturday called for eradication of all types of terrorist activities at the two countries' shared borders.
"By uprooting the terrorist activities, the golden era of strategic (relations) between the two countries will begin," said Najjar, who arrived in Pakistan at the head of a security and law-enforcement delegation on Friday to discuss a recent terrorist attack in Iran's southeastern province of Sistan and Balouchestan.
Najjar described his earlier meeting with his Pakistani counterpart Rehman Malik as constructive, and expressed the hope that the cooperation between the Islamic Republic of Iran and Pakistan would lead to the arresting of Jundollah's terrorist elements.
The Pakistan-based terrorist group Jundollah, headed by Abdolmalek Rigi, has claimed responsibility for the deadly attack in the city of Sarbaz in Sistan and Balouchestan province last Sunday which killed 42 and wounded 28 others.
The group is responsible for several terrorist operations which have claimed lives of tens of citizens and security forces. In 2007, Jundollah kidnapped 30 people in Sistan-Baluchestan province. They were freed during a Pakistani police operation after abductors took them to the country. Jundollah claimed responsibility the same year for an attack on an Islamic Revolution Guards Corps (IRGC) bus in which 11 IRGC personnel were killed.
During the meeting, Gilani referred to the good relations between the two countries, and vowed, "The Pakistani government does not allow evil elements use its territory for terrorist acts."
He also reiterated the need for Tehran and Islamabad to launch joint efforts to establish security in their common borders as fast as possible.