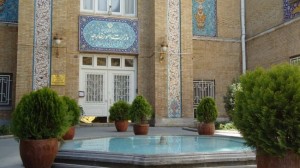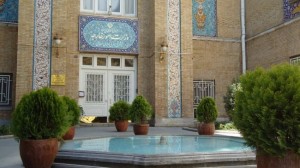 Iran's Foreign Ministry says the Islamic Republic supports a peaceful settlement of the ongoing dispute in neighboring Pakistan.
Foreign Ministry Spokeswoman Marzieh Afkham said on Monday Iran hopes that any differences among various Pakistani parties and groups would end peacefully in favor of the Pakistani people.
She said that Iran supports democratic approaches to the ongoing crisis in Pakistan.
Afkham's remarks came as the third round of talks between the Pakistani government and the opposition Pakistan Tehreek-e-Insaf (PTI) party, led by Imran Khan, yielded no result. After the negotiations, Khan reaffirmed his demand for the Pakistani premier to step down and called on his supporters to continue their sit-in protests until their demands are met.
The opposition leaders accuse the premier of corruption and insist that Pakistan's May 2013 general elections, which were won by Nawaz Sharif's Pakistan Muslim League-Nawaz (PML-N), were fraudulent.
Meanwhile, Sharif has ordered the Supreme Court to build an inquiry team to look into last year's polls.
On August 21, Pakistan's parliament adopted a resolution barring the prime minister from quitting power while opposition demonstrators seek Sharif's fall. A day later, PTI lawmakers submitted their resignation to the National Assembly.