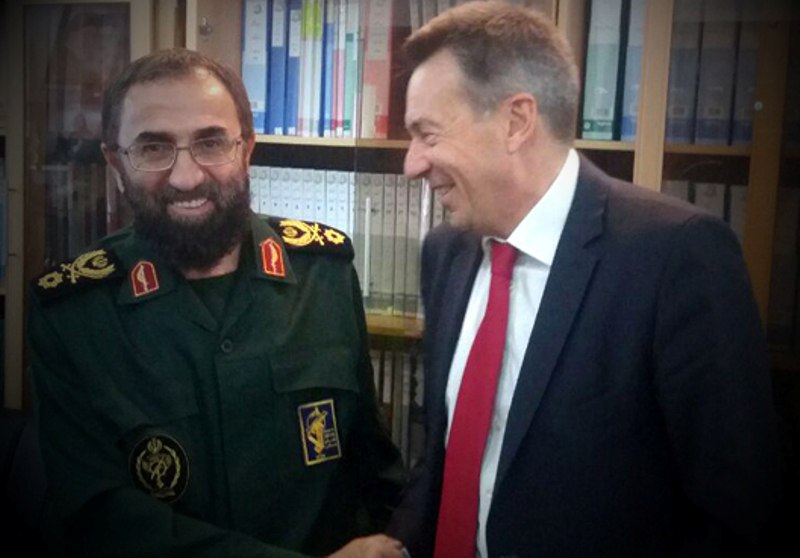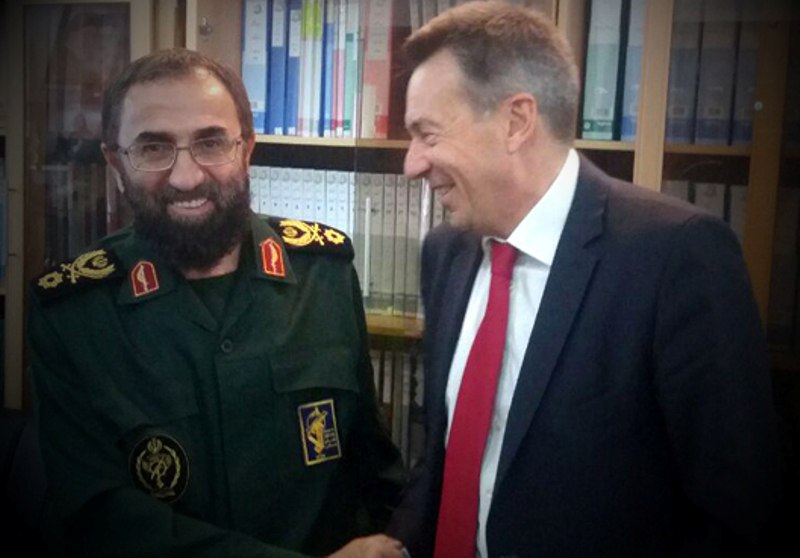 Iranian commander urged Pentagon to declassify information regarding human losses during Saddam era's Iraqi-imposed war (1980-88 Iran-Iraq war).
Senior Advisor to the Chief of Staff of the Iranian Armed Forces Brigadier General Seyed Mohammad Baqerzadeh made the remarks Saturday in a meeting with Peter Maurer, President of the International Committee of the Red Cross (ICRC).
He demanded Americans to disclose the data that were transported from Iraq to Pentagon to clarify the fate of that prisoners of war (PoWs) who were martyred and buried.
Iranian commander stressed the importance of boosting search for those missing in action (MIAs).
He also referred to the background of ICRC activities in Iran during the imposed war and urged for ICRC's logistic support in cross-border investigations.
Maurer, for his part, appreciated efforts made by Iran missing search committee and called for support of ICRC in Iran.
He also called for promoting bilateral cooperation between the two sides.
The International Committee of the Red Cross (ICRC) is a humanitarian institution based in Geneva, Switzerland, and a three-time Nobel Prize Laureate. State parties (signatories) to the four Geneva Conventions of 1949 and their Additional Protocols of 1977 (Protocol I, Protocol II) and 2005 have given the ICRC a mandate to protect victims of international and internal armed conflicts. Such victims include war wounded, prisoners, refugees, civilians, and other non-combatants.