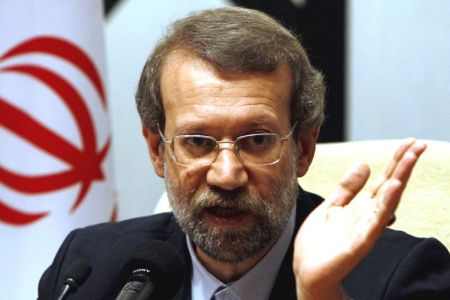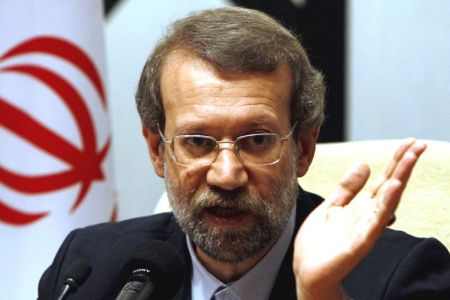 Iranian Parliament (Majlis) Speaker Ali Larijani has stressed the importance of strengthening convergence among regional countries to counter ongoing challenges.
He pointed to the special significance of the APA conference at this current stage, expressing hope the assembly will pave the way for positive convergence to counter challenges that regional countries are presently faced with.
Larijani, heading a delegation of Iranian lawmakers, arrived in the Syrian capital of Damascus late on Sunday to take part in the four-day 5th Plenary Session of the Asian Parliamentary Assembly (APA).
He said the 5th APA conference is mainly aimed at handing over the presidency of the assembly from Indonesia to Syria and added, "Asia is among important centers of international developments at present."
Larijani went on to say, "The conference also is a message to the Palestinian people and has a great impact on the Palestinian case, particularly with regard to the issue that there was complete coordination between Iran and Syria during Israel's 22-day war on Gaza."
"This shows that Syria has great political dynamism," the Iranian speaker added.
The 5th APA conference is scheduled to open in Damascus on Monday, bringing together representatives from 41 Asian countries.
Participants at the conference will discuss topics such as support for the Palestinian people, issuing a declaration of friendship and cooperation, challenges caused by globalization, campaign against corruption and enhancement of cooperation between Asian parliaments and governments.
The meeting will feature debates on information and communication technologies as well as the impacts of the global economic crisis on the economies of the APA member countries.
Among other topics to be discussed are the status of energy, global warming, tree planting, respect for cultural diversity and countering poverty and terrorism.
Larijani also pointed to the Lebanese Prime Minister Saad Hariri's trip to Iran and said, "The visit shows vigilance of regional countries to resolve their issues without the influence of extra-regional powers."
The Iranian Parliament speaker said Hariri has a positive view to relations between Tehran and Beirut.
The Lebanese prime minister arrived in the Iranian capital of Tehran for a three-day visit on Saturday.
In his first visit to Tehran as the Lebanese premier, Hariri held talks with senior Iranian officials, including President Mahmoud Ahmadinejad, Secretary of the Supreme National Security Council Saeed Jalili, Parliament (Majlis) Speaker Ali Larijani and Defense Minister Brigadier General Ahmad Vahidi about bilateral and regional issues.