Iran
Iran urges strong ties among free nations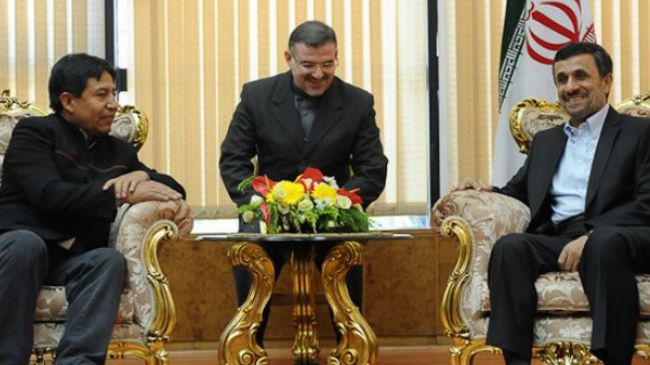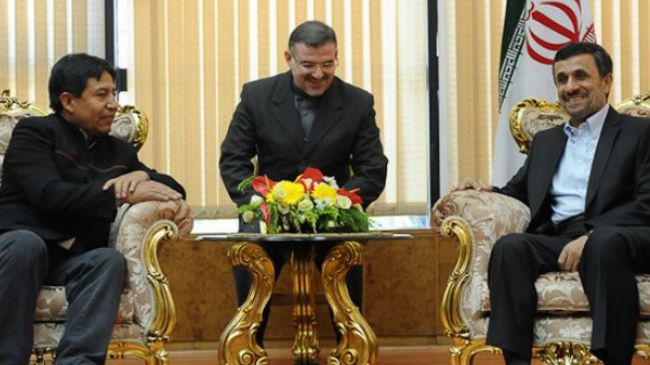 Iran's President Mahmoud Ahmadinejad has underlined the need to strengthen the brotherly and friendly relations among independent justice-seeking governments and nations to achieve common objectives.
President Ahmadinejad made the remark in a Tuesday meeting with Bolivian Foreign Minister David Choquehuanca on the sidelines of the 16th Summit of the Non-Aligned Movement (NAM) in the Iranian capital, Tehran.
"Today, the global condition is changing drastically and independent nations should stand by each other to achieve justice and humanity," he said, lauding the relations between Iran and Bolivia as brotherly.
He went on to say that global developments and changes are taking shape to the benefit of the justice-seeking nations.
The Iranian chief executive said Iran will not give in to pressure against the country and added that the hegemons never seek benevolence and justice and therefore their policies have always brought "war, oppression and discrimination" to the world.
The Bolivian foreign minister, for his part, said independent nations and governments should use their competence and power within a framework of a stable and consolidated coalition to counter those that have sowed the seeds of evil and hopelessness in the world.
More than 100 countries are partaking in the NAM meeting which kicked off at the expert level in Tehran on Sunday.
The two-day foreign ministerial meeting of the NAM summit began on Tuesday. The meeting of the heads of states will open on Thursday with an inaugural speech by the Leader of the Islamic Ummah and Oppressed People Imam Seyyed Ali Khamenei.