Iran
Iran urges strong ties with Philippines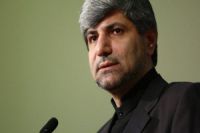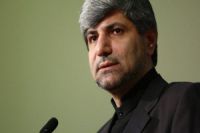 Iranian Deputy Foreign Minister Ramin Mehmanparast has called for the further expansion of diplomatic relations and cooperation between Iran and the Philippines.
In a meeting with Filipino Foreign Ministry Spokesman Raul Hernandez in Manila on Wednesday, Mehmanparast lauded Tehran-Manila relations and expressed hope that bilateral ties between the two Asian countries would continue to grow during the next Iranian administration.
Hernandez, for his part, congratulated Iran's president-elect Hassan Rohani over his victory in Iran's June 14 president election, and praised his stance on the expansion of relations with other countries.
Mehmanparast also referred to Iran's great potentials in the economic, trade, industrial and agricultural sectors in a separate meeting with Filipino Deputy Foreign Minister Laura del Rosario.
He voiced the Islamic Republic's readiness to share its expertise with the Philippines through a joint economic commission, and chambers of commerce set up between the two countries.
Rosario expressed hope that Manila-Tehran relations would further expand under the next Iranian administration.
Diplomatic relations between Iran and the Philippines were established in 1974. Hydrocarbons remain the main avenue of economic interaction between Iran and the Philippines.