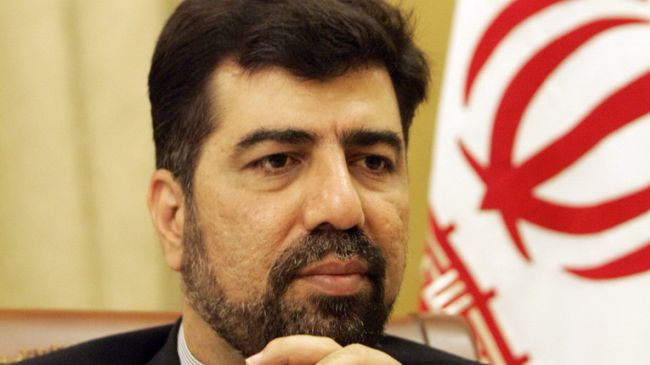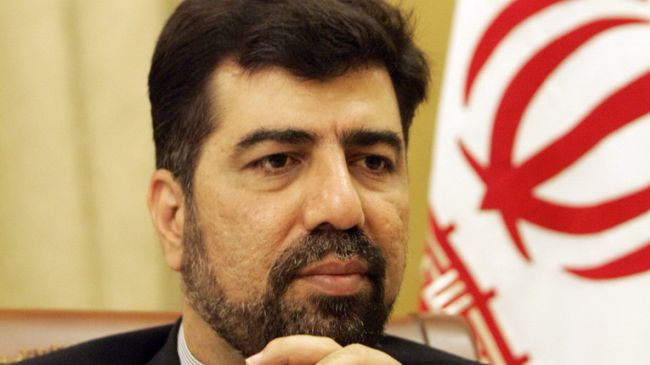 Iranian Ambassador to Beirut Ghazanfar Roknabadi urges political and religious figures in the region to support Iran's six-point peace plan for Syria, saying the Israeli regime will benefit the most from regional unrest.
"Iran presented the new six-point plan to end the Syrian crisis and, in this plan, it invited [the sides] to put an end to any violence while insisting on dialogue as the only solution to the crisis in Syria," Roknabadi said in a meeting with newly elected Greek Orthodox Patriarch Bishop Youhanna Yazigi in Beirut on Thursday.
He reaffirmed Iran's stance on the necessity to promote stability and restore unity in Lebanon and emphasized that internal conflicts among regional nations would guarantee the Israeli regime's interests.
On December 16, Iran unveiled the details of the six-point plan to resolve the ongoing crisis in Syria, which calls for an immediate end to all violent and armed acts.
The plan calls for sending humanitarian aid to Syrians following the end of all conflicts, lifting all economic sanctions imposed against the country, and facilitating the return of displaced Syrians to their homes.
It also urges talks between the Syrian government and the representatives of all Syrian groups regardless of their political and social tendencies in order to form a national reconciliation committee.
Yazigi, for his part, stressed the importance of ending the killing and violence in Syria and urged negotiations to resolve the crisis in the Arab country.
Regional nations, particularly the Syrian people, including Shia and Sunni Muslims, should think of holding talks as the only way to settle their problems and refrain from involving in any violence through their wisdom, he said.
Syria has been experiencing unrest since mid-March 2011.