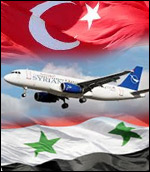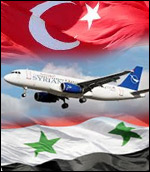 Iran's Foreign Ministry Spokesman Ramin Mehmanparast warned against the escalation of the tensions between Syria and Turkey, calling on the two countries to immediately defuse the ongoing friction.
"We are closely following up the tension between Turkey and Syria and advise the officials of the two countries to defuse the tension at the earliest," Mehmanparast said in a press conference in the Kazakh capital of Astana on Saturday.
He added that the conflict between regional countries would not be beneficial to any state and emphasized that Iran would do its best to restore stability and security in the region.
Mehmanparast said that the reasons behind the ongoing tensions should be identified, calling on Ankara and Damascus to prevent a potential conflict in the region by exercising restraint.
Tensions between Turkey and Syria soared on October 3 after a mortar shell fired from Syria landed in Turkey's border town of Akcakale, leaving five people dead.
Ankara promptly responded with retaliatory fire that continued through the next days, and Turkish lawmakers also authorized the government to use military force against Syria when it deemed it necessary.
On Saturday, Syria decided to prohibit Turkish passenger planes from flying over its territory in retaliation against Ankara's decision to ban Syrian flights from Turkish airspace.