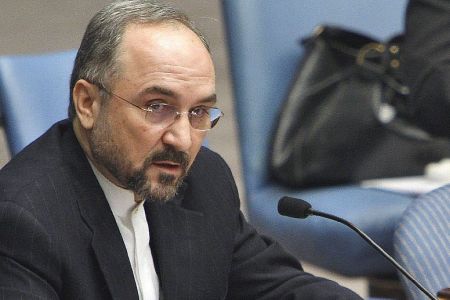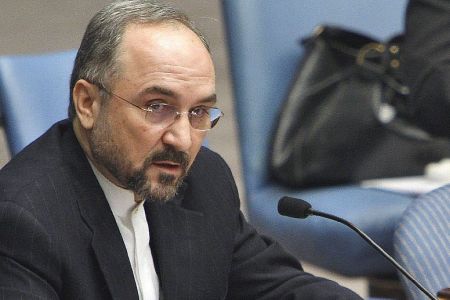 Iran's permanent ambassador to the United Nations Mohammad Khazaei has protested to the world body over the assassination of an Iranian scientist last month.
Majid Shahriari was killed in a bombing attack in early hours of November 29 in the capital Tehran.
Another academic Fereydoun Abbasi was also targeted in a similar terrorist attack, but managed to survive the bombing with injuries.
Khazaei wrote a letter to UN Secretary General Ban Ki-moon and heads of the body's General Assembly and the Security Council on Friday, condemning the "inhumane and criminal" murder of Shahriari.
"This is not the first time that scientists specializing in the fields pertaining to our country's peaceful nuclear program are attacked, also last [Iranian calendar] year, another Iranian scientist Masoud Ali-Mohammadi, [was assassinated]," Khazaei wrote.
The Iranian diplomat was referring to another deadly bombing on January 12, 2010 that left the Iranian university professor dead in front of his house in the capital.
"The Islamic Republic expects this organization (the UN) to condemn such acts of terror in line with its obligations and take efficient steps to eradicate terrorism in all its forms," the letter urged.
Khazaei said Israeli elements masterminded and executed the attacks in order to derail Iran's peaceful nuclear activities.
"But these acts and diplomatic and economic pressure cannot dissuade the Iranian nation from securing and defending its nuclear rights," the letter further read.
"The Islamic Republic of Iran will never compromise on its inalienable rights to peaceful nuclear activity," Khazaei emphasized.
The Iranian envoy finally called on the UN chief to publish the letter as a Security Council and General Assembly document.