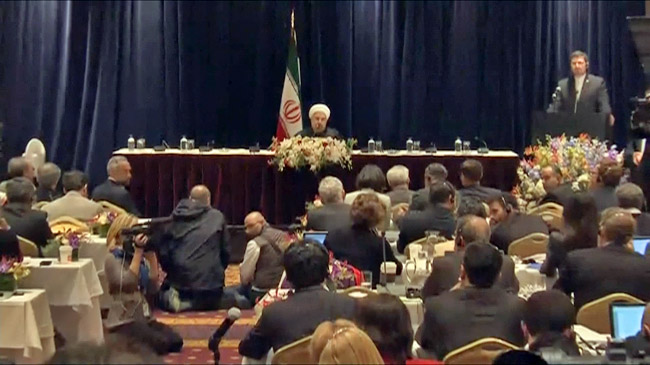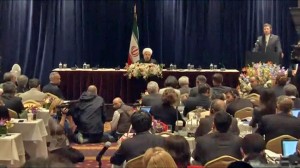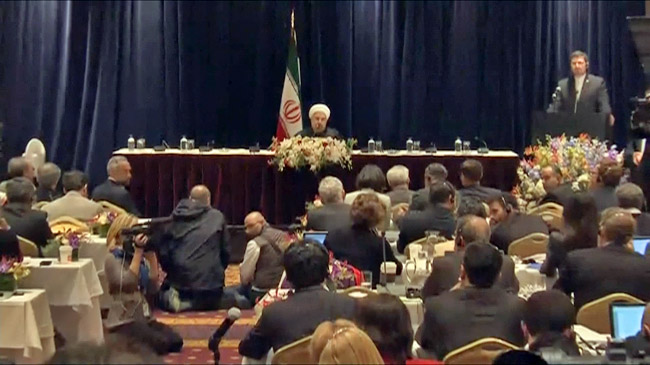 Secretary of Iran's Supreme National Security Council (SNSC) Ali Shamkhani says all parties involved in the Syria conflict should attend the Geneva II conference without any preconditions.
In a Sunday meeting with the UN-Arab League Special Representative for Syria Lakhdar Brahimi in Tehran, the Iranian official stressed the need for respecting the Syrian nation's right to vote.
Brahimi arrived in the Iranian capital on Saturday to discuss the deadly crisis in Syria with Iranian officials. The diplomat is currently on a Middle East tour to rally support for the Geneva II conference, which is scheduled to be held in November.
Shamkhani further criticized some Western powers for adopting a double-standard approach to terrorism, calling for an end to foreign interference in Syria aimed at changing the country's political scene in line with their own interests.
"The Islamic Republic of Iran has from the start considered a political solution the only way out of the Syria crisis and welcomes that some parties have reached the same conclusion albeit with delay," said Shamkhani.
Brahimi, for his part, underscored Iran's significant role in regional developments, particularly Syria, calling on the Islamic Republic to assist the United Nations in preventing the continuation of humanitarian disaster plaguing the Arab state.
The UN-Arab League envoy described Iran's participation in the forthcoming Geneva II conference as useful and important, expressing hope that the event will set the stage for a political agreement between all Syrian groups.
The planned peace conference on Syria, known as Geneva II, was proposed by Russia and the US on May 7. The date of the long-awaited event has changed many times as Syria's foreign-backed opposition coalition remains divided over participating in the meeting.
Some leaders of the foreign-backed Syrian opposition have maintained that they will not partake in the Geneva II talks unless it focuses on the Syrian President Bashar al-Assad's departure.