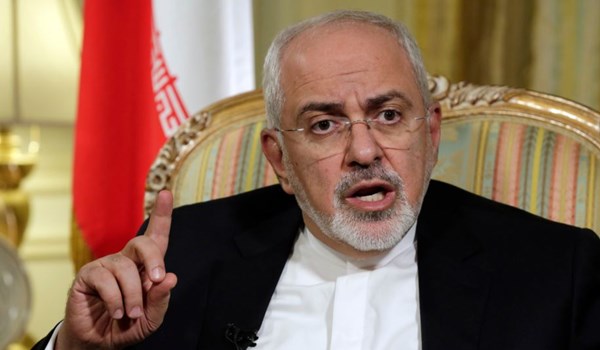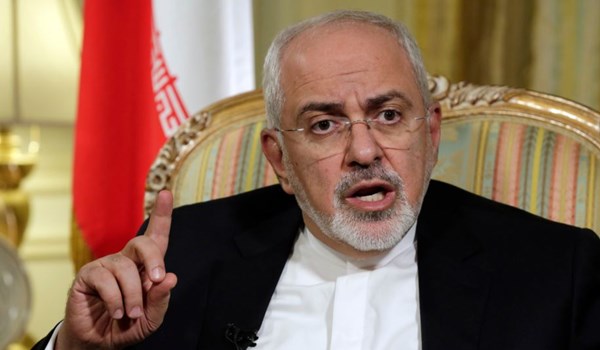 Iranian Foreign Minister Mohammad Javad Zarif asked all Islamic states to bury their hatchets and grow united in supporting the Palestinian people against the US and Israel.
"Despite some differences, the Islamic world should come together around the pivot of support for Palestine to prevent a mistreatment of the issue," Zarif said in a meeting with senior Hamas official Mahmoud al-Zahar in Tehran on Sunday.
"Support for Palestine is one of the principled policies of the Islamic Republic and we hope that some Islamic governments which are delighted with the Zionists and US support turn around and come to realize that the Zionists are not a reliable friend and partner for anyone," he added.
Zarif expressed displeasure in some Muslim states' confrontational approach towards resistance, noting that such an attitude lays pressure on all Muslim states and streams.
Iran has always supported the Palestinian people and denounced Israeli occupation of their lands.
In relevant remarks on Saturday, Iranian Parliament Speaker Ali Larijani said the criminal acts of Israel against Palestinians must be heard by the entire world, denouncing the brutalities of Tel Aviv to crack down on the oppressed Palestinian nation.
"Supporting the deprived people of Palestine is a responsibility for every conscientious human," Larijani said in a meeting with a visiting group of Palestinian MPs.
Referring to the crimes committed by the "Zionist regime", specially in the Gaza Strip, Larijani pointed out "the criminal acts of this regime must be heard by the entire world".
He added that disclosing and revealing the regime's crimes against the deprived people of Palestine would provide more support to the Palestinian cause.
"I hope that all regional countries and the whole world would further increase their support for Palestinian resistance in order for them to be strengthened," the Iranian top legislator underlined.
In the meeting, the head of the Palestinian parliamentary group, Mahmoud al-Zahar, lauded the Islamic Republic of Iran, saying "al-Quds issue brings together the freedom-seeking people of the whole world, and I must thank the Islamic Republic's positions towards the Palestinian people here".
"Iran's stances at the United Nations on US-drafted anti-Palestinian resolutions is also praiseworthy," al-Zahar pointed out.