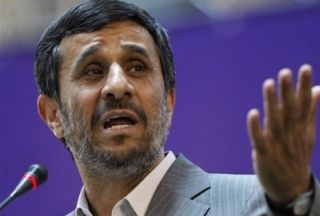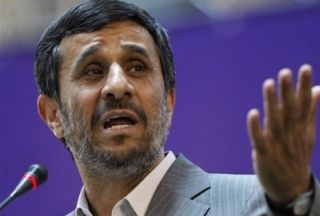 Iran's President Mahmoud Ahmadinejad, during his African tour, has called for world nations to resist "arrogance" of certain powers.
"We should stand together with other nations to resist arrogance," Ahmadinejad said in a meeting with his Malian counterpart Amadou Toumani Toure in Bamako on Tuesday.
"Iran and Mali have sustained many serious damages by arrogant powers and they should resolve problems by standing together," Fars news agency quoted Ahmadinejad as saying.
The Malian president, for his part, thanked Ahmadinejad for visiting the West African country and called for expansion of ties between the two countries.
Ahmadinejad embarked on an African tour on Tuesday, which will take him to Mali and Nigeria, where he is to attend a summit of the Group of Eight Developing Countries (D8) in Abuja the Nigerian capital.
The 7th D8 summit, which kicked off on July 4, will be wrapped up on July 8.
Bangladesh, Egypt, Indonesia, Iran, Malaysia, Nigeria, Pakistan and Turkey are the D8 members.