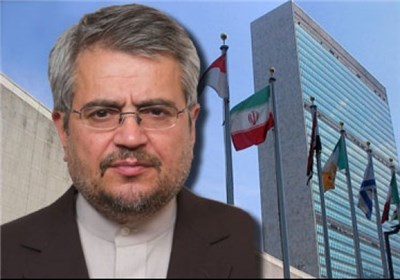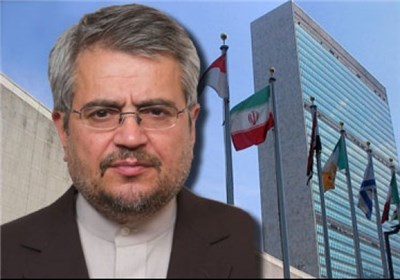 Iran's ambassador to the United Nations warned against the consequences of more Saudi airstrikes against targets near the Iranian embassy in Yemen's capital of Sana'a, and asked the UN Security Council to immediately launch a probe into the Saudi aggression on Yemen.
In a letter to the UNSC on Tuesday, Gholamali Khoshroo said the Saudi air attacks have twice hit areas near Iran's embassy in Sana'a over the past two months.
The Iranian diplomatic compound in Sana'a was heavily damaged during the bombings on May 25 and April 20.
"I would like to warn that a repetition of similar airstrikes close to my country's diplomatic representation in the future can have serious consequences, including for the safety and security of Iranian diplomats in Sana'a," Khoshrou said in the letter.
On March 26, Saudi Arabia and some of its Arab allies began to launch deadly air strikes against the Houthi Ansarullah movement in an attempt to restore power to the fugitive former President Abd Rabbuh Mansour Hadi, a close ally of Riyadh.
According to Yemen's Freedom House Foundation, the Saudi airstrikes have claimed the lives of nearly 4,000 Yemeni people so far while more than 7,000 others have been wounded, most of them civilian