World News
Iran urges UNSC to disengage from nuclear issue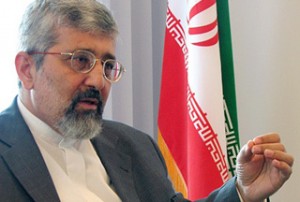 Iran's envoy to the International Atomic Energy Agency says the UN Security Council must legally disengage from the country's nuclear issue.
In an interview with al-Alam TV late Wednesday, Ali-Asghar Soltaniyeh said, "The UN Security Council's involvement in Iran's nuclear work lacks legal foundation and thus has to stop."
He cited 'political pressure' as the reason behind the engagement, arguing that the involvement had conversely complicated the issue.
Calling the IAEA the only authorized body to verify the country's nuclear work, Soltaniyeh reiterated that Iran would continue cooperating with the agency within the framework of its legally defined 'obligations' to help remove ambiguities surrounding its nuclear work.
He also touched upon Iran's recently updated package of proposals and possible talks with the six major powers.
Iran's nuclear issue can only be examined at the IAEA, Soltaniyeh said, adding that any possible talks with the P5+1 would cover a wide range of issues including global security and nuclear disarmament.
"As Mr. Jalili said before, the range of talks is very broad and covers various global and regional issues including global security, international cooperation, energy safety, disarmament and… nuclear proliferation," Soltaniyeh said.
Iran's top nuclear negotiator Saeed Jalili told reporters on Tuesday that the Tehran government has updated its proposed nuclear package in view of last year's global developments, including the economic downturn and the Georgian crisis.
Jalili said the Islamic Republic's package of proposals is updated and will be presented to the veto-wielding members of the United Nations Security Council — Britain, China, France, Russia and the United States — plus Germany (P5+1).
US State Department spokesman Ian Kelly said after the Wednesday meeting of the P5+1 in Germany that the six major world powers wanted Iran to respond to the offer of talks by agreeing to meet before the UN General Assembly meeting in late September.
According to Kelly, the major powers 'called on Iran to engage in direct talks based on mutual respect' and 'stressed that a negotiated solution is still open to Iran'.