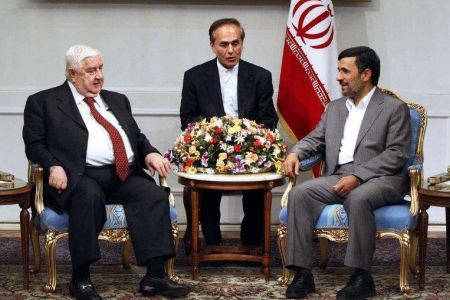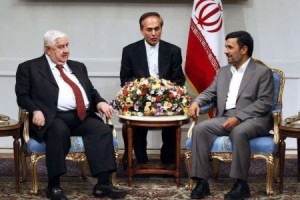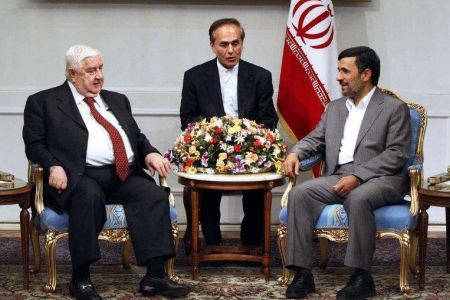 Iran's President Mahmoud Ahmadinejad says the current situation in the region demands further "vigilance" against "schemes" by those that seek to dominate the world.
"Current conditions in the region magnifies the need to exercise vigilance against sowing plots and incitments by dominating powers and for the establishment of peace, security, understating and friendship among nations of the region," President Ahmadinejad said in a meeting with visiting Syrian Foreign Minister Walid al-Muallem on Thursday.
He said the colonial powers, the United States in particular, are "pleased" with the crises in some regional countries, warning Middle Eastern states against schemes by "enemies of humanity."
During the meeting, the two senior officials reviewed the latest regional developments and insisted on the significance of taking the right measures to restore peace and meet the interests of regional nations.
The Iranian president further referred to common viewpoints Tehran and Damascus share on a variety of international and regional issues.
"Boosting cooperation and negotiations between the two countries towards meeting the interests of all nations in the region is a necessity," he said.
The Syrian minister, for his part, highlighted Iran's position in maintaining stability and security in the region.
"Syria is of the opinion that Iran, as a major regional power, has a key role to play in aiding other regional nations," Muallem said.
He said the enemies aim to create divisions among regional nations and underlined that Tehran and Damascus could join hands to lead the ongoing developments in favor of other nations in the region as well.