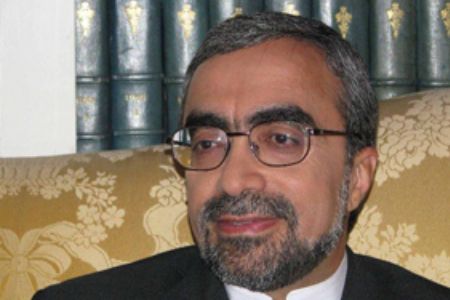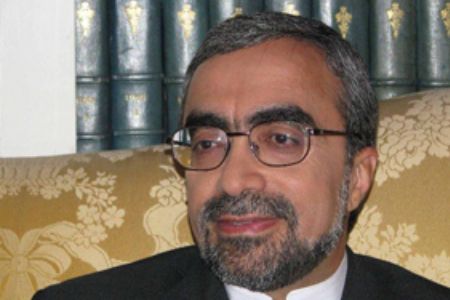 Iranian Deputy Foreign Minister Ali Ahani urges the world's major powers to cease using double standards and instead adopt policies based on respect and dialogue.
"Refraining from [the use of] policies based on double standards and adopting policies based on respect and dialogue can ease cooperation on the issue [of human rights]," Ahani said in a meeting with chairman of the Italian Parliament's Foreign Affairs Committee Lamberto Dini on Wednesday.
"If the P5+1 — China, France, Germany, Russia, the UK and the US — act realistically, we could overcome obstacles and enter the atmosphere of negotiations," Mehr News Agency quoted Ahani.
On October 14, EU Foreign Affairs Chief Catherine Ashton proposed three-day talks over Iran's nuclear program in mid-November in the Austrian capital of Vienna, expressing hope that Tehran would "respond positively" to the offer.
Iran welcomed the new offer for the resumption of talks over Iran's nuclear energy program, and Foreign Minister Manouchehr Mottaki later said that Tehran is negotiating with the P5+1 to determine the exact date and venue for talks.
Iran has repeatedly announced its readiness to resume nuclear discussions, stating that any negotiations must be conducted within the framework of a declaration the country issued with Brazil and Turkey on May 17.
Based on the declaration, Iran agreed to ship most of its low-enriched uranium to Turkey in exchange for fuel.
The US and its allies used their influence on the UN Security Council to impose the fourth round of sanctions against Iran over allegations that Tehran is pursuing a nuclear weapons program.
Iran says its nuclear program is totally peaceful and within the framework of the Nuclear Non-proliferation Treaty, to which it is a signatory.
Ahani also referred to regional crises, which have affected Iran and said, "We have always tried to play a calming and helpful role in establishing stability and security."