Iran
Middle East
Iran: US must apologize over trespassing of its vessels into Iran's waters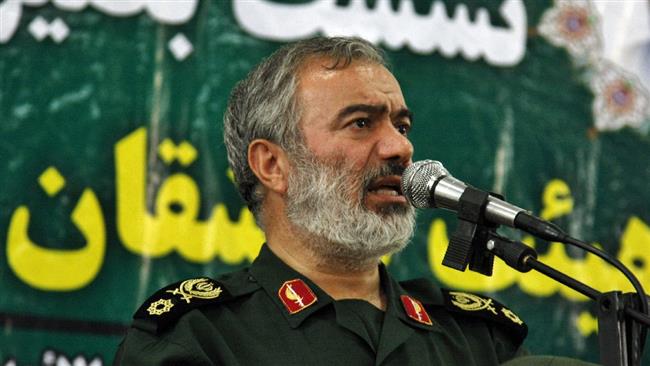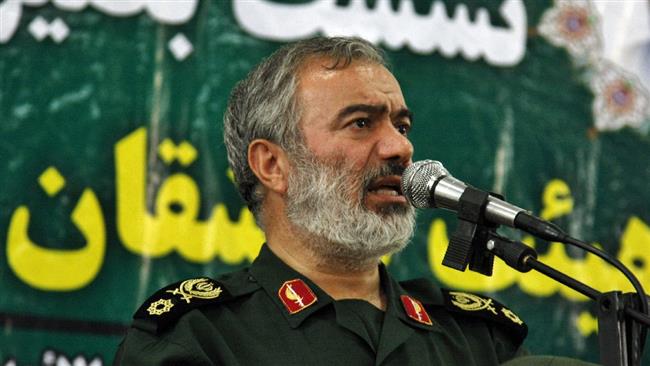 A senior commander of Iran's Islamic Revolution Guards Corps (IRGC) says Iranian Foreign Minister Mohammad Javad Zarif has demanded an apology from the United States for the recent trespassing by American naval forces on Iranian territorial waters.
Rear Admiral Ali Fadavi, the commander of the IRGC Navy, said on Wednesday that two US Navy crafts carrying 10 Marines had reached three miles into the waters surrounding the Farsi Island in the Persian Gulf, saying the IRGC forces took into custody the crewmembers of the vessels following the act of trespassing.
"From the very beginning, diplomatic contact were established, and we were communicating with Mr. Zarif and he was briefed on the developments," Fadavi said in reference to Iran's Foreign Minister Mohammad Javad Zarif. The IRGC commander said US Secretary of State John Kerry had also contacted Zarif, asking that the American crewmembers be released.
"Mr. Zarif adopted a strong and firm stance and declared that 'they (the crew) were in our territorial waters and you must apologize,'" the IRGC commander said, adding, "Any country's territorial waters are where the presence of vessels should come with prior notification and permission."
Broken navigation system behind trespassing
Fadavi noted, however, that the trespassing occurred because of technical problems with the navigation systems of the US vessels, and that "they will probably be released."
"The IRGC Navy will act promptly upon directives from higher ranks regarding the crew," he said.
US Navy acted unprofessionally
Recounting the process of impounding the two US vessels and taking the US Marines into custody, Fadavi said that following the impounding of the American vessels, "the US Navy and [a nearby] aircraft carrier resorted to unprofessional behavior as well as aerial and seaborne provocations in the area, which were deflected through the IRGC's timely action."
The provocations ran counter to Washington's assertion about the provision of security for the region, he said, adding, "Through IRGC forces' timely action, calm was restored to the area and it came under our full control."
"The IRGC Navy has full control over the waters of the Persian Gulf and the Strait of Hormuz," the senior IRGC commander emphasized.