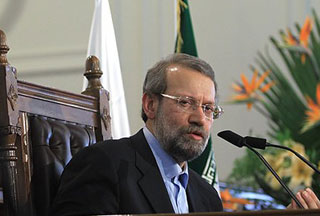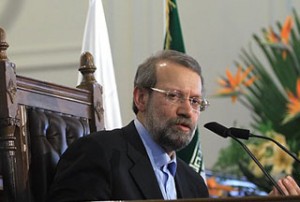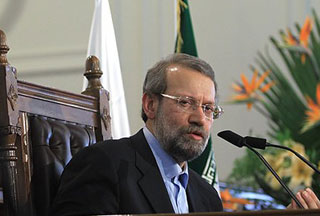 Iran's parliament speaker says the US nuclear summit undermined the nuclear Non-Proliferation Treaty (NPT) while the Tehran conference strengthened the pact.
Addressing the Iranian parliament on Sunday morning, Ali Larijani said a simple comparison between the two gatherings in Iran and the US shows how Washington is trying to deceive the world with political gestures.
"The conference not only eluded the issue of disarmament but audaciously prescribed the use of atomic weapons," he said, in reference to the recent nuclear summit held in Washington.
"In fact, all the nuclear conference in the US did was weaken the NPT. The use of other weapons of mass destruction was permitted under the pretext of concerns about 'nuclear terrorism'," he added.
The Tehran nuclear disbarment conference, dubbed "Nuclear Energy for All, Nuclear Weapons for No One," opened on Saturday morning.
The two-day event, which brings together politicians, experts and NGO representatives from 70 countries, focuses on global nuclear doctrines, atomic discrimination, and the globalization of the NPT.