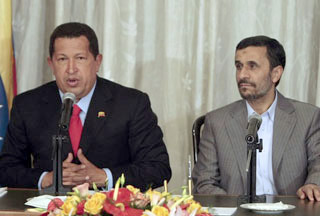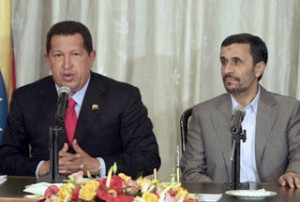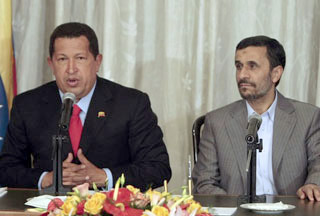 A joint Iran-Venezuela oil company plans to build a refinery in Syria with the capacity of 140,000 barrels of oil per day, the Iranian Petropars Company has announced.
"With the aim of focusing more on international oil and gas projects and to compete with foreign companies, Iran and Venezuela set up the VENIROGC joint company," said Mohammad-Ali Talebi, a deputy in international affairs for Petropars.
"The construction of a refinery in Syria is seen as the two countries' first joint international venture."
Malaysia and Syria are also involved in the project with Iran and Syria each taking a 26 percent stake in the project and Venezuela owning 33 percent and Malaysia 15 percent.
Iran, Venezuela and Syria will respectively supply 20, 30 and 50 percent of the refinery's heavy crude feedstock.
Talebi did not say how much the project would cost or when the construction of the refinery would begin.
Iran and Venezuela have equal shares in VENIROGC, which cannot undertake any projects in either one of the countries.
Both members of the Organization of Petroleum Exporting Countries (OPEC), Iran and Venezuela enjoy close economic relations.
The two countries signed several agreements on oil and gas cooperation during Venezuelan President Hugo Chavez's visit to Iran earlier in September.