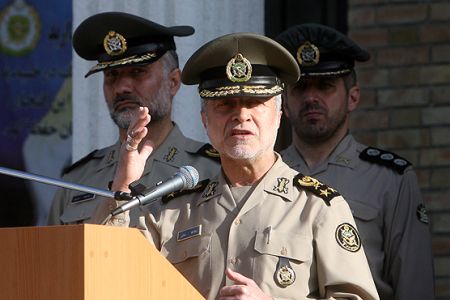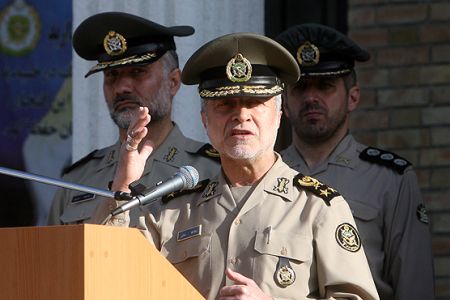 Iran's Army Commander-in-Chief Ataollah Salehi says Iran is set to send its undersurface vessels to the free waters of the world.
"Now, the Navy can go on missions in the free waters and it will be backed by undersurface vessels in the near future," ISNA quoted Major General Salehi as saying on Tuesday.
"Today, the capabilities of the Iranian … Navy is very high especially in manufacturing all kinds of strategic equipment including surface and undersurface vessels, to the extent that more than two thirds of the [Iran's] naval equipment will be renewed and domestically built within at most ten years from now," Iran's Army commander-in-chief added during a celebration marking Iran's Navy Day in the northern city of Noshahr.
"We have frequently heard the Commander-in-Chief of the Iranian Armed Forces Imam Seyyed Ali Khamenei describing the country's Navy as a strategic force… We should know that all our forces are strategically designed, but are limited in practice within the country's borders, which means that they cannot act outside the borders unless in defense; this is while the Navy is the only force that has been designed as a strategic force and operates as such," he said.
The Leader of Islamic Ummah and Oppressed People Imam Seyyed Ali Khamenei earlier praised the high morale and preparedness of the Navy personnel, calling the Navy a "strategic force."
The Navy is the only force that can travel all over the globe through free waters, Salehi said.
He pointed out the high capability and self-sustenance of the Iranian Navy, stressing that they were the first force who started to manufacture the equipment, previously imported, in the country.
"The Iranian navy is capable of not only strategically using the vessels in the sea but also properly equipping the country's shores to counter possible threats, he concluded.