Asia-Pacific
India
Iran
Middle East
Iran voices concern about security lockdown in Kashmir
Iran has expressed concerns about a security lockdown in the Indian-administered part of Kashmir, urging New Delhi to bring the situation in the Muslim-majority Himalayan region back to normal.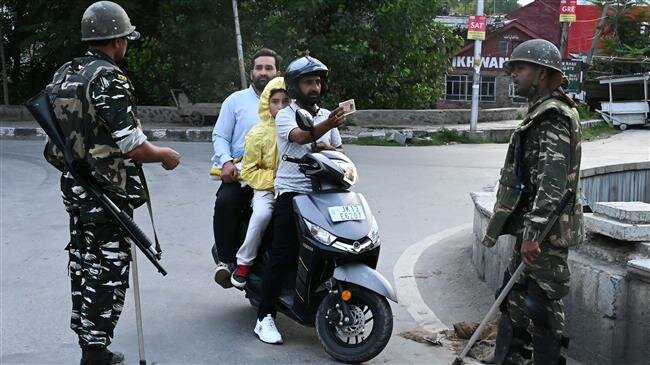 Foreign Ministry spokesman Abbas Mousavi said Tuesday that Tehran is worried about the "tough security condition" for civilians in the disputed Kashmir region and restrictions imposed by New Delhi on Muslim religious rituals.
He further urged Indian officials to take measures towards returning the situation in Kashmir to normal as soon as possible and make sure that people will be able to exercise their "natural and recognized rights."
Recently, Indian authorities imposed security restrictions in Kashmir, fearing massive protests after Prime Minister Narendra Modi ended the Himalayan region's seven decades of autonomy.
Over the past few days, large parts of Kashmir have remained cut off from the rest of the world amid a communications blackout, with no regular Internet, mobile phone or fixed-line links working.
Indian troops have also been patrolling the streets, where they have set up barbed wire barricades.
India imposes new restrictions in Kashmir on Eid-al-AdhaIndian authorities reimposed some restrictions in parts of Kashmir ahead of the Muslim festival Eid.
Reports say Kashmir residents are running short of essentials under the near-constant curfew.
On Monday, major mosques in Kashmir's biggest city of Srinagar remained closed for the Muslim festival of Eid Al-Adha.
The security lockdown is expected to last at least through Thursday, which marks India's independence day.
Kashmir has been split between India and Pakistan since partition in 1947. Both countries claim all of Kashmir and have fought three wars over the territory.