Africa
Iran
World News
Iran voices concern over violence in Sudan, urges swift transfer of power to civilians
Iran has expressed concern about the ongoing political tensions in Sudan, calling for a swift transfer of power to civilians in the North African country a day after a sit-in protest in Khartoum against the ruling junta turned deadly.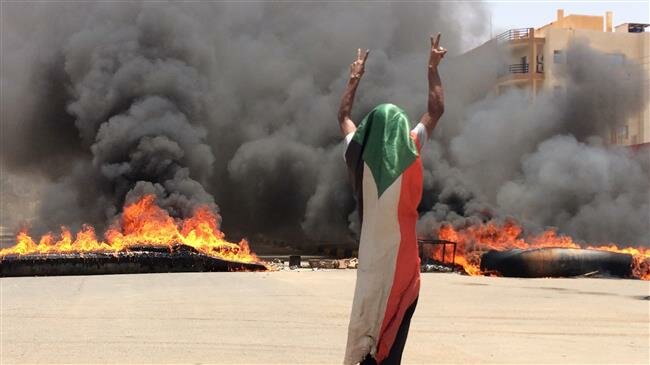 "We are deeply concerned about heightened power struggles in Sudan and its turning into a scene of conflict between foreign parties," Iran's Foreign Ministry spokesman Abbas Mousavi said on Tuesday.
Sudanese people have been holding demonstrations to demand that the Transitional Military Council (TMC), which has ruled the country since the ouster of longtime president Omar al-Bashir, hand over power to a civilian-led interim body.
Monday was the worst day of violence since Bashir's ouster in April, which followed months of mass protests against his three-decade rule.
At least 35 people were killed and hundreds wounded in Monday's clashes after the military tried to break up the protesters' sit-in in Khartoum.
Khartoum protest turns bloody as Sudanese forces storm sit-inSudanese security force stage a raid on a protest site in Khartoum, leaving casualties.
Mousavi offered his condolences to the victims' families, urging Sudanese people to remain vigilant against those parties that have a record in promoting violence, extremism and terrorism.
All sides involved in the conflict need to avoid leveling accusations at each other and deepening distrust at home and resort, instead, to "political and democratic approaches as well as dialog" to resolve the conflict, he added.
The spokesman also warned against foreign meddling in Sudan, saying any such interference could complicate and prolong the crisis there.
He also expressed hope that all Sudanese factions would respect the people's demands, work to resolve tensions and move toward restoring domestic stability and security during the Eid al-Fitr, the festive ocassion marking the end of the Muslim fasting month of Ramadan.